Members-at-Large
Sallie Baxendale, PhD (UK)
It's was a huge honour to be nominated by the board to stand for election as a member-at-large for the INS.
I have specialized in working with people with epilepsy since I qualified as a clinical neuropsychologist over 25 years ago. I currently work as a Consultant Neuropsychologist on the epilepsy surgery program at the UCL Queen Square Institute of Neurology. I serve on the editorial board of 4 journals and am an Associate Editor of Neuropsychological Review. Although I have over 150 publications in epilepsy, (including original research articles, chapters and books),  I am first and foremost a clinical neuropsychologist. My research activities are driven by my commitment to evidence based practice and to providing answers to the questions that crop up in everyday clinical practice. In my current role as the Chair of the International League Against Epilepsy (ILAE) Neuropsychology Task Force I have committed this term (2017 -2021) to disseminating the latest in evidence based practice as widely as possible, via authoritative publications, the provision and delivery of introductory and advanced international training courses and the development of on-line interactive tools. If elected to the INS Board, I would like to use my position to foster stronger links between the INS and the other specialist organizations that we are often involved with as a profession. In epilepsy, these are the ILAE and the American Epilepsy Society, but each specialty has its own network of societies and organizations. I hope that the strengthening of reciprocal links will eventually lead to stronger representation of neuropsychology at our specialty meetings, ensuring both support for neuropsychologists working in the field and raising the profile and understanding of the roles we can play in the care of people with neurological disorders amongst our medical colleagues.
Desiree Byrd, PhD (US)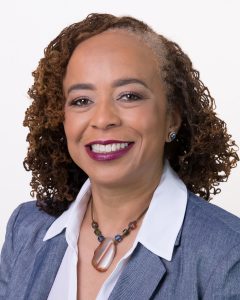 Professional service is a privilege that I have proudly, humbly and enthusiastically devoted time to since graduate school. The value that I place on service is reflected in my track record of occupying leadership positions in a number of professional neuropsychological organizations, including the American Psychological Association, where I served as chair of the Ethnic Minority Affairs subcommittee and and member of the Committee on Psychological Testing and Assessment. I also served as member of the Relevance 2050 Initiative Committee for the American Academy of Clinical Neuropsychology. Currently, I serve as an oral examiner for the American Board of Clinical Neuropsychology and on the study section for the National Institute of Aging-Neuroscience. In each of these capacities, my leadership and participation are informed by a tripartite lens of neuropsychological education, science, and practice. I now seek the opportunity to apply my experience and enthusiasm to the position of Member-at-Large for the International Neuropsychological Society.
I am a long standing member of INS,  board certified clinical neuropsychologist and Associate Professor of Psychology at the City University of New York, Queens College and the Graduate Center. My team-science research is directed towards understanding cultural contributions to the expression of cognitive dysfunction in the context of HIV infection, substance use and aging. I have published manuscripts in major journals, authored numerous book chapters and shared my scholarship with colleagues across the globe in the form of invited presentations. I am also a tireless advocate for increasing the diversity of scientists, practitioners and consumers of neuropsychology.
If elected as Member-at-Large, I am prepared to diligently work towards sustaining the prestige and effectiveness of the organization as well as developing innovative programming that will expand the conceptual framework of neuropsychology by leveraging INS' global reach to offer international educational exchange experiences that can inspire innovation across oceans. I welcome the opportunity to serve as a conduit between the membership and governance to ensure that the organization remains responsive and at the forefront of technological and social advances that impact how we research and practice neuropsychology.
Lucette Cysique, PhD (AU)
Dr. Lucette Cysique is a senior research fellow in HIV neuropsychology. She is currently based at Neuroscience Research Australia, School of Medical Sciences, University of New South Wales (UNSW), in Sydney, Australia. She is also employed as an academic consultant for the Missouri Institute of Mental Health (St Louis, MO, USA). Dr. Cysique received her initial training in France and the U.K. (Bch (Hons) psychology, clinical neuropsychology and neuroscience at Masters level). She then undertook graduate research in the neuropsychology of HIV infection at UNSW Australia and was awarded her PhD in 2005. In 2005-2008, she secured a post-doctoral fellowship at the HIV Neurobehavioral Research Program at the University of California San Diego, also in the neuropsychology of HIV infection. Dr. Cysique's core research interests reside in the cross-disciplinary and longitudinal study of cognitive and brain change in chronic disease (HIV, early vascular brain change, depression) and the development of improved neuropsychological methods to measure cognitive change. She is particularly interested in using longitudinal cognitive change as a novel conceptual framework in cross-cultural neuropsychology. The underlying epistemological value of longitudinal modelling resides in its potential to illuminate the development of individual phenotypes, its attention to human neurocognitive and emotional complexity, and its cross-cultural applications.
Dr. Cysique has been an INS member since 2001. She has attended numerous annual and semi-annual INS conferences and co-organized two INS symposiums in 2018 (HIV & aging) and 2019 (HIV & cross-cultural questions). Dr. Cysique works with vulnerable populations (HIV people including sexual minorities, cultural, racial/ethnic minorities) and is passionate about issues of health disparities and cognitive health in addition to bringing high neuropsychology standards to vulnerable populations. Dr. Cysique's training in several countries, her international collaborations (50% of her work) affords her a unique insight into the challenges of such work. Her research seeks to improve access to neuropsychological research and treatment among underrepresented minorities, making her ideally suited to contribute to INS goals.  Dr. Cysique is deeply committed to robust measurement and high standards in neuropsychological methods whether applied to longitudinal analysis of cognitive functions or the development of cross-cultural testing.
Dr. Cysique seeks to promote neuropsychology as a significant contributor to the wider fields of neurology, brain science and clinical neurosciences. In the rapidly evolving field of the brain sciences, neuropsychology needs to be continuously updated to maintain its relevance. The field of neuropsychology holds great promise in terms of potential international applications and the cross-fertilization of its methods across the broader brain sciences, in particular by the development of large longitudinal datasets (clinical, normative, multi-dimensional data) in international collaborations. A leadership role within INS would allow Dr. Cysique to promote these goals.
Maria Marquine, PhD (US)
Originally from Uruguay, I moved to the United States (U.S.) 20 years ago. I completed my doctoral degree in clinical psychology at the University of Arizona, a clinical neuropsychology post-doctoral fellowship at Duke University, and a research neuropsychology fellowship at the University of California San Diego (UCSD). I began my neuropsychology career as clinical faculty at Rush University Medical Center, where the majority of my patients were of Hispanic/Latino background. Since joining the faculty at UCSD in 2015, I have maintained an active research program, funded by the National Institutes of Health, and focused on identifying socio-cultural and biomedical risk factors for neurocognitive impairment and decline among older Hispanic/Latinos in the U.S., particularly those infected with HIV. Mentoring has also been a major aspect of my career. I have had an active role in educational programs spawning various levels of training, from high school to junior faculty, many of them focused on trainees from underrepresented backgrounds.
I have held leadership roles within various professional organizations over the years. Within INS, I currently serve on the Continuing Education Committee, and the Cultural Neuropsychology Special Interest Group. In addition, I presently chair the Science Task Force of the Hispanic Neuropsychological Association, and I serve on the American Psychological Association Committee on Human Research. These and other leadership roles have helped me build skills necessary to work collaboratively and effectively with persons of various backgrounds and interests in the pursuit of common goals.
Having trained and practiced both as a clinician and a researcher, I have first-hand experience with the challenges and joys of both types of neuropsychological work. This makes me ideally suited to help continue to strengthen and extend connections between neuropsychological research and practice through my involvement in INS. I believe that clinical insights are crucial for the development of meaningful research and the advancement of science, and in turn, the application of scientific knowledge in clinical practice is paramount for best serving our communities. The advancement  of neuropsychology as a field depends on this integration. Drawing on my Latin American background, and my clinical, research, and mentoring experiences with members of underrepresented groups in the U.S., I recognize the importance of having neuropsychological science and clinical practice serve all members of society. I would welcome the opportunity to contribute my experiences to help INS champion this perspective and continue to make strides in this direction.
Sanne Schagen, PhD (NL)
Dr Sanne Schagen is a professor of Neuropsychology and a group leader at the department of Psychosocial Research and Epidemiology of the Netherlands Cancer Institute in Amsterdam. She also holds a faculty appointment at the Brain and Cognition group of the University of Amsterdam. She has published extensively on cognitive function in cancer patients, and her research centers on the understanding of the nature, causes and risk factors of cognitive decline after cancer and cancer treatment, as well as on the development of behavioral, pharmacological and technical interventions to prevent or ameliorate cognitive decline. Her collaborative (inter)national research projects are of diverse nature – from neuropsychological assessments, the application of brain imaging techniques, and experimental animal studies, to the perception and expression of cognitive symptoms and the coping with these symptoms. In 2016, she was awarded the Queen Wilhelmina Research prize, the most esteemed oncology award in the Netherlands. Alongside her scientific activities, she is the senior clinical neuropsychologist of the Netherlands Cancer Institute and she has been privileged to teach in the doctoral and postdoctoral neuropsychology educational programs in the Netherlands. Sanne Schagen has mentored the research and clinical activities of many undergraduate and graduate students and post-doctoral fellows. She is a co-founder of the International Cognition and Cancer Task Force (ICCTF), a board member of the Dutch Neuropsychology Society, and the secretary of the Dutch convent of Professors in Neuropsychology.
Sanne Schagen fell in love with INS at the very first meeting she joined as an undergraduate student (at that time for budgetary reasons staying in a backpacker tent at a nearby camp site). She has attended the annual or the mid-year meeting ever since. Through her leadership within ICCTF and co-paired initiatives of INS and ICCTF, Sanne has perceived and appreciated the high-level of professionalism and dedication of INS tremendously. Together with Michael Parsons and Jeffrey Wefel she co-chairs the INS Special Interest Group Oncology that aims to provide a global home for neuropsychologists where they can share insights, identify issues to improve and fuel the development of neuropsychology within oncology, as a science and clinical specialty. This is also how she envisions the INS: a home for an increasingly international and interdisciplinary community of clinicians and researchers, from undergraduate students to seasoned experts. A place where the scientific and educational agenda is set for further development of the field of neuropsychology to improve patient's quality of life around the globe.
Glenn Smith, PhD (US)
I am Professor and Chair of the Department of Clinical and Health Psychology at the University of Florida and emeritus professor of psychology at Mayo Clinic College of Medicine. I have been a member of INS for over 25 years, served on the INS program committee and published in JINS. I have presented at and participated in INS meetings nearly continuously over that time. I value the INS as an organization uniquely positioned to advance the training, science, and practice of the interdisciplinary field neuropsychology world-wide. I am committed to the global advancement of our field. I have mentored neuropsychology trainees from Asia, Europe, and South America in addition to U.S. students. I serve as an external reviewer of the graduate psychology program at the University of Hong Kong. Currently in my lab, I have students from Ireland, the Netherlands, a student born in Ghana and the daughter of Honduran immigrants. I have served as a grant reviewer for British, Canadian, and European federal health research agencies. I would like to see INS directly engaged with World Health Organization Initiatives like the Global Practice Network and to explore advancing transnational training models by learning from the World Federation for Medical Education, for example.
I received my PhD in clinical psychology from the University of Nebraska (1988), completed internship in neuro and geropsychology at UCLA and clinical neuropsychology fellowship at the Mayo Clinic (1991-1994). In 25 years at Mayo Clinic, I held many positions including Chair of the Division of Neurocognitive Disorders and Associate Director of Education, Center for Clinical and Translation Science.
I have served as principle investigator or Co-PI on over a dozen grants and authored or co-authored over 220 original articles, 14 book chapters, and two books in the area of mild cognitive impairment (MCI) and dementia. I have experience leading neuropsychology organizations. I was president of the American Board of Clinical Neuropsychology from 2005-2007 and the Society for Clinical Neuropsychology of the American Psychological Association from 2008-2009 and chair of the Clinical Neuropsychology Synarchy from 2014-2019. In this last capacity I convened meetings of all the U.S. neuropsychology organizations to endeavor to advance the field of clinical neuropsychology in the U.S. I believe I have the experience to help advance the mission of the INS. I would be honored serve and dedicated to advance all INS missions as a Member-at-Large on the INS board. Thank you.
President
Ida Sue Baron, PhD (US)
I joined INS in 1973, finding a vibrant cross-disciplinary professional venue and welcoming colleagues who shared my enthusiasm for our emerging roles as neuropsychologists when few knew of this area of psychology. It has been my great privilege to serve INS through leadership roles as Director of Continuing Education (introducing programmatic changes internationally), Scientific Program Committee Chair, Board of Governors Member at Large, Executive Board Nominations Committee, JINS Book Reviews Editor, Senior Editor of Neuropsychology Grand Rounds, and Consulting Editorial Board member. A risk that knowledge foundational for professional effectiveness might be lost as one advances professionally can be countered by scientific organizational membership and volunteerism; for me, INS has been an essential venue.
I founded and was Director of Neuropsychology at Children's National Medical Center and Georgetown University School of Medicine in Washington, DC, seeing children and adults for 20 years before independent practice. I hold Clinical Professor rank at The George Washington University and University of Virginia Schools of Medicine. My honors include AACN's Distinguished Neuropsychologist Award, INS's Distinguished Career Award, ABPP's Award for Service to the Specialty of Clinical Neuropsychology, ABCN President and Pediatric Subspecialty Committee Chair, AACN Pediatric Program Coordinator, APA Fellow, and Women in Neuropsychology founding member. I have authored/edited 7 books, including Neuropsychological Evaluation of the Child, Second Edition (2018), 19 chapters, and 90 publications and scientific presentations, and am Associate Editor of The Clinical Neuropsychologist. Research and clinical interests include application of neuropsychological methods to preschoolers and the outcomes of preterm birth.
If elected, I will support INS's mission to encourage innovative cross-disciplinary and programmatic collaboration for members at all levels of experience. Yet, scientific programming gaps remain to be addressed for students and early career colleagues who are our profession's future, for independent practitioners like myself seeking neuroscience knowledge influential for patient care, and for many whose cursory exposure to fundamental developmental principles results in an underappreciation of the powerful influence of prenatal, perinatal and early life developmental experiences on adult behavior over a full lifespan. I believe that my experiences as a clinical generalist evaluating adults and children have helped me appreciate the challenges that remain, including the necessity that we bridge artificial pediatric and adult neuropsychology distinctions to be better clinicians and researchers.
Paula Shear, PhD (US)
I am honored to be a candidate for INS President.  I completed my Ph.D. in clinical psychology at the San Diego State University / University of California San Diego Joint Doctoral Program; internship at the Brown University Psychology Internship Consortium; and postdoctoral residency at Stanford University. I am grateful to each of my remarkable mentors at these training sites. Presently, I am a Professor in the Department of Psychology at the University of Cincinnati. I serve as the training director for our doctoral program in clinical psychology, mentor graduate students, conduct research, and provide direct patient care to adults with neurologic disorders.
I have authored or co-authored more than 90 articles and book chapters and have served on the editorial boards of 7 neuropsychology journals, including the Journal of the International Neuropsychological Society. I am honored to have been elected in the past to the INS Board of Governors and within the Society for Clinical Neuropsychology to the roles of President  and Secretary. My contributions to scientific program development include serving as Program Chair for the Society for Clinical Neuropsychology (SCN) and as a program committee member for INS. I was the inaugural chair of the SCN Women in Neuropsychology interest group. In the field of psychology more broadly, I have been invested in service roles that guide training program development, and am currently completing my term on the American Psychological Association Commission on Accreditation.
I would bring to the role of INS President a longstanding commitment to the growth and development of the organization. I have attended INS meetings nearly annually for more than 30 years, and one of my greatest privileges is to share the meeting and our international community of scholars with my current and former graduate students. Through my previous experience on the INS Board of Directors, I have gained a close understanding of key issues that face the Society, and my work on other professional boards and committees provides me with experience and contextual knowledge about the multiple disciplines that contribute to the mission of INS.
I believe that the vitality of the INS is closely interwoven with the value and opportunities for growth that we provide to our membership and to our publics. Should I be elected INS President, I would seek to prioritize several issues. First, it is critical that we continue to welcome and foster the participation of new student members and early career professionals, as they are the lifeblood of our Society and the future of scientific discovery and clinical care. Second, and similar to multiple other scientific organizations, there remains a great deal of work to be done to ensure that the multicultural, regional and individual diversity in our membership is reflected also in our leadership teams, scientific programming, generation of new knowledge, and advocacy efforts. Third, INS is unique among neuropsychological organizations in its dual commitments to a multidisciplinary and international scope. Thus, we are ideally positioned to pursue initiatives that address cross-cutting scientific, clinical and professional development agendas.  Thank you for your involvement in the Society and for considering my candidacy.
Treasurer
Laura Lacritz, PhD (US)
I am honored to be nominated for INS Treasurer. As a Professor in the Departments of Psychiatry and Neurology, Director of the Neuropsychology Service (staff of 22), Neuropsychology Training Director, and neuropsychologist within the Alzheimer's Disease Center (ADC) at UT Southwestern Medical Center, my time is divided between clinical service, doctoral/postdoctoral training, teaching, administration, and research. Working within a medical school, I have focused on advocacy of neuropsychology and highlighting our role in interdisciplinary research efforts. In the last several years, I have successfully expanded clinical services and training opportunities at UTSW by 2-3 fold, while optimizing productivity/efficiency of our service.  My research efforts have mainly focused on MCI and dementia, with over 60 publications. I have been an ADC sub-investigator since 1997, and have successfully obtained training grants to fund our residency program.
I have a variety of experiences that prepare me to serve as INS Treasurer, including a proven leadership track record, having served as Treasurer and President of the National Academy of Neuropsychology (8 years on the board), Treasurer of another non-profit (4 years), and Neuropsychology Clinical Director, all of which involved managing budgets in excess of one million dollars. I have been in many other leadership roles over the last 22 years, including committee involvement within NAN and SCN, and creation of a neuropsychology leadership development program. In my current roles, I manage budgets, oversee large databases, and supervise a variety of professional staff. These positions require a high level of organization and forward thinking important for the office of Treasurer.
As an INS member since 1997, I have seen the society evolve over time. As treasurer, the number one priority is fiscal responsibility and ensuring the ongoing financial health of the organization while enabling the priorities of the society to come to fruition. In addition, INS is well-positioned to play a role in health care policy/funding by ensuring that high quality research is disseminated not just within our professional societies but to the broader community. Enhancing opportunities for trainees to become involved in INS will ensure the ongoing success of the organization and strengthen the field. I believe it is a duty as a professional to give back to the field. I have done this through committee work, teaching, training, research and clinical practice, and now I welcome the opportunity to apply my leadership skills to INS in the role of Treasurer.
Ozioma Okonkwo, PhD (US)
Ozioma Okonkwo is an Assistant Professor in the Department of Medicine at the University of Wisconsin School of Medicine and Public Health. He obtained his doctorate in Clinical/Medical Psychology from the University of Alabama at Birmingham, and completed his predoctoral internship within the Dementia Research Track of the training program at the Warren Alpert Medical School of Brown University, Providence, Rhode Island. This was followed by postdoctoral fellowship at the Johns Hopkins University School of Medicine. Ozioma's research interest spans two interconnected themes: clarifying how changes in the brain and other biomolecules place some cognitively normal individuals on a trajectory that culminates in Alzheimer's dementia, and discovering new knowledge concerning how the link between biomarker changes and cognitive decline is altered by both modifiable and non-modifiable factors.
Ozioma has a strong record of dedicated service to INS and the neuropsychology community at large that spans many years. These include, but are not limited to, INS 2020 Program Co-Chair, APA 2019 Program Chair for Division 40/Society for Clinical Neuropsychology, INS Program Committee member, APA Division 40 Program Committee member, APA Division 40 Science Advisory Committee member, National Academy of Neuropsychology Clinical Research Grants Committee member, Chair of APA Division 40 Early Career Pilot Study Awards Subcommittee, and INS Newsletter Team member (Science Section). Of particular relevance to the present nomination to serve as INS Treasurer, Ozioma currently serves on the INS Finance Committee and has been heavily involved in the efforts to overhaul INS' investment portfolio including in- person and telephone meetings with the firm that now manages INS' investable assets.
If elected to the position of INS Treasurer, Ozioma will continue his work with the Investment Management firm to ensure that INS' assets are invested and managed in a manner that ensures we outperform, on a risk-adjusted basis and in the longrun, the representative comparative benchmark. He will also personally dedicate energy to seeing INS increase its budgetary allocations to targeted career development initiatives for students, early career scientists, and underrepresented groups.
Click here to proceed
to the voting ballot &
CAST YOUR VOTE
You will be asked to login to verify your voting eligibility