Members-at-Large
Juan Carlos Arango-Lasprilla, Ph.D (ESP)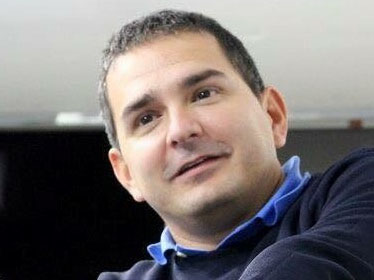 My name is Juan Carlos Arango Lasprilla. I feel very fortunate to have been nominated to assist in the governance of INS as a member-at-large. Holding a leadership role in the Society, I would emphasize actions that further the development of the field worldwide. This goal for INS stems from my background and professional achievements, which make me an ideal candidate for a board position in a Society like INS, an organization with the capacity to unite dedicated professionals across the globe in common goals to advance neuropsychology.
I am an Ikerbasque Research Professor at BioCruces Health Research Institute in Bilbao, Spain. My research aims to develop, validate, and implement neuropsychological rehabilitation programs that assist individuals with brain injury and their families. As someone who was born in Colombia, South America, and had the opportunity to be educated in Europe and the US, I have first-hand appreciation of the importance of culture in the study of brain function. The multi-cultural educational environments I experienced inspired a passion for learning about other cultures and fostering international collaboration in research. I've taught at over 80 institutions on 5 continents and my research network spans 45 countries. Within this network, I've been PI of various large international norming studies and organized and chaired many international conferences. I have over 200 publications, including 7 books, and have received numerous early career recognitions. But I am most proud of my work advancing neuropsychology in Latin America. For instance, I am a founding member of the Colombian Neuropsychological Society and serve as a mentor to professionals and students alike in many Spanish-speaking countries.
INS can benefit from my ability to connect professionals from different backgrounds, languages, cultures, and ages. Since becoming a member of INS in 2005, I've observed increased interest in involving non-English speaking members. INS must broaden its impact by leveraging the existing diversity among its membership. I believe that my role in the Society as member-at-large would be to create opportunities (through education, mentoring, and research activities) to benefit the integration of all INS members, regardless of country, language, race, gender, etc. Just as the study of brain function have evolved from localized regions to inter-connectedness, INS must evolve in a similar fashion. Future directions of the Society should be focused on developing networks, at professional and personal levels, in order to meet the needs of an ever-more global world.
Greg Brown, PhD, ABPP-CN (USA)
I obtained my Ph.D. in clinical psychology, with specialty training in neuropsychology, from Wayne State University in 1977 and am currently Professor in the Department of Psychiatry at University of California, San Diego. I practiced clinical neuropsychology for the past 40 years in private hospitals, university clinics, and the veteran administration healthcare system. I have also had consistent funding from the National Institutes of Health to do neuropsychologically related research since the late 1980s. My research has involved the use of computational models of behavior, magnetic resonance spectroscopy and imaging, and psychometric theory to investigate the brain basis of neuropsychological conditions. Reflecting my interests in both the clinical and scientific aspects of neuropsychology, I have obtained specialty certification in clinical neuropsychology from the American Board of Profession Psychology and am a Fellow of the American Psychological Association. Throughout my career, I have trained graduate students, interns and fellows in neuropsychology and have participated in the mentoring of residents in neurology and psychiatry. I was on the founding editorial boards of The Clinical Neuropsychologist and the Journal of Clinical and Experimental Neuropsychology, serving as a consulting editor. I have been Associate Editor of Neuropsychology Review and of the Journal of the International Neuropsychological Society. I am the current Editor of Neuropsychology.
I began attending INS in the early 1970s and was privileged to serve as Program Committee Chair for one of its meetings. I am committed to promoting neuropsychological research and practice internationally, to attracting students into the field, and to supporting the professional development of neuropsychologists, especially early in their career. As editor of Neuropsychology, I have broadened the international scope of submitted papers. Throughout my career, I have mentored students from programs within and outside of North America and have encouraged my students to attend and present at INS.
I believe the field of neuropsychology needs to do a self-assessment as it confronts a growing number of alternative disciplines that investigate brain-behavior relationships or offer clinical services. While continuing to embrace our core values of empirically supported clinical practice, careful measurement, use of psychological theory to frame brain studies, and patient advocacy, we need to assess the prospects that ever-changing technology and ever- deepening neuroscience offer our field. Given its international representation of neuropsychologists, INS is in a strong position to plot the most fruitful path forward. I am eager to help INS transform these challenges into opportunities.
Annelies Cramer (ZAF)
I qualified as clinical psychologist in South Africa in 1995, and received further training in family therapy at the Accademia della Terapia della Famiglia in Rome (Italy). I worked as a clinician and forensic analyst in a state psychiatric hospital's forensic unit, which led to an academic contribution in the form of two book chapters in An Introduction to Forensic Psychology (2003). Subsequently I was appointed as a lecturer in the Department of Psychology at the University of Pretoria, where I continued my work on forensic- and neuropsychology. During this time, I headed the clinical psychology master's training program for three years and further strengthened the training in neuropsychology in this program. I left academia in 2007 to focus on my interest in neuropsychology as a medico-legal expert in private practice.
I received peer accreditation and became a Full Member of the South African Clinical Neuropsychological Association (SACNA) in 2008, and I have served on the SACNA executive since 2008. I am currently serving my second term as President of the organisation, and have therefore been an integral part of SACNA's significant growth in membership between 2008 and 2018, and the facilitation and provision of regular and quality continued professional development programs for neuropsychologists, which has contributed to that growth. I have been a member of the INS since 2012; and in 2017, I worked as co-chair of the programme committee for the INS mid-year meeting in Cape Town, together with fellow South African and past-President of INS, Dr Ann Watts. This enhanced my links with the organisation and the members of the Board of Governors, and assisted me in gaining a more comprehensive understanding of the workings of the INS.
Coming from a region of the world with a history of scientific isolation due to the legacy of apartheid, and where professional resources are limited, I have sought ways to link our professional organisation to international colleagues and structures, to ultimately measure and ensure that South African neuropsychology conforms to international standards, as well as to inspire those clinicians and practitioners working in South Africa. I also believe that bringing greater African membership to the INS, would enhance the profile and relevance of INS as a truly international organisation at a time where the relevance of the Global South in knowledge-production is being increasingly acknowledged. As a nominee of the INS Board of Governors, I believe that I can make a valuable contribution to the International Liaison Committee of INS, as Africa is currently absent from the international profile of representatives. I am committed to fostering greater linkages and networks for South African neuropsychologists and neuropsychology researchers; and to share what South Africa has to offer in terms of expertise, unique challenges and academic resources with the INS. This would hopefully further this organisation's aims of greater diversity and inclusion.
Robin Green, PhD (CAN)
I am honored to be nominated as a candidate for the INS Board of Governors. I received my PhD in Neuropsychology at Cambridge University, completed a post-doctoral fellowship in London, England, and carried out clinical neuropsychology training in my home city of Toronto, Canada. I am currently the Canada Research Chair (tier II) in traumatic brain injury, cognitive neurorehabilitation sciences at the Toronto Rehabilitation Institute, where I am a Senior Scientist. At University of Toronto, I am an Associate Professor in the Department of Psychiatry, and head of the Cognitive and Social Sciences division of the Rehabilitation Sciences Institute. My central research program focuses on the enduring effects of brain injury. Here, my lab has been engaged in re-defining moderate-severe traumatic brain injury as a progressive and degenerative disorder, in identifying modifiable "post-injury" targets for therapy, and developing interventions that prevent deterioration and improve behavioural functioning.
I have been a member of INS for more than 15 years, and have organized a number of symposia at the North American and International meetings. My recent professional activities link to my goals for INS. A year ago, I became co-Lead of the Schroeder Brain Institute, and in affiliation with the Institute, I co-founded a telehealth centre for people with persisting disability from brain injury. The telehealth centre employs remote delivery of integrated treatment and research to address the tremendous treatment disparity for those who live remote from major treatment hubs. Through the centre, we also examine gaps in our understanding of underserviced populations. Such issues are relevant within Canada, but also within and between other countries.
INS helps clinicians, researchers and trainees to stay apprised of the latest developments in neuropsychology, and connects clinicians and scientists around the world. Through INS, I linked with a Namibian colleague a decade ago who was starting up a brain injury centre; soon after, I sent over a member of our lab to learn from her experiences. I would like to be involved in the extension and strengthening of such connections, harnessing the free and reliable teleconferencing technology that is now available. This would entail the establishment of infrastructure that enables attendance at one another's weekly lab meetings, clinical meetings, and journal clubs, and the fostering of international co-supervisory opportunities. Time zones, language and internet capacity are non-trivial challenges, but the potential benefits of increased day-to-day connections across the world could be invaluable for individuals and for our field.
Sarah MacPherson, PhD, CPsychol, AFBPsS (GBR)
I obtained my PhD in Neuropsychology at the University of Aberdeen, UK in 2001, and then completed a 2-year postdoctoral research fellowship in Department of Psychology, University of Aberdeen followed by a 3-year postdoctoral research fellowship at the Institute of Cognitive Neuroscience, University College London, London, UK. I then joined the Department of Psychology at the University of Edinburgh, UK as an Assistant Professor in 2006 and was promoted to Associate Professor in 2014. As an Associate Professor in Psychology, I teach and mentor undergraduate and postgraduate students and conduct research on the design, development and understanding of neuropsychological tests assessing frontal lobe functions (e.g., the Cognitive Estimation Test and the Edinburgh Social Cognition Test). I regularly present my research at national and international meetings. I have co-authored the Handbook of Frontal Lobe Assessment (2015) and co-edited the forthcoming Cases of Amnesia: Contributions to Understanding Memory and the Brain (in press). Currently, I am serving as an Associate Editor of Cortex and was previously an Associate Editor for the Journal of Alzheimer's Disease.
I am honored to be nominated as an INS Member-At-Large as I have been a member of the INS since my doctoral studies. I have been actively involved in committees for both National and European Neuropsychological Societies, as I am currently the Treasurer of the British Neuropsychology Society (BNS) until my term ends at the Spring Meeting 2019 and represent the BNS on the Federation of European Societies of Neuropsychology (FESN). I was the Chair of the Organizing Committee for the first meeting of the FESN in 2008 and was on the Scientific Committee for the INS Mid-Year meeting in London in 2016. I current teach on the FESN sponsored Summer/Autumn Schools which aim to stimulate the scientific work of early career neuropsychologists and encourage international communication.
I am passionate about the contribution that neuropsychological research continues to make to our understanding of brain-behavior relationships, both through single-case and group studies. As a mid-career neuropsychologist, I believe that an important challenge for the INS is to further promote the involvement of students and early career clinicians and researchers in the Society. I would be excited to work on initiatives that engage and support junior neuropsychologists, as well as encourage collaborations among them, to nurture our future generations and maintain the vibrancy of the INS internationally.
Shawn McClintock, PhD, MSCS (USA)
I am both honored and humbled to be nominated for the International Neuropsychological Society (INS) Board of Governors. I have been a member of INS since my postdoctoral fellowship and consider it to be my professional and scientific home where I have had the great fortune of enhancing my clinical neuropsychological knowledge and forming international scientific collaborations and new friendships.
I completed my PhD in Clinical Psychology and internship at the University of Texas Southwestern Medical Center. Subsequently at UT Southwestern, I completed a National Institute of Mental Health (NIMH) sponsored Postdoctoral Fellowship in mood disorder, neuromodulation, and clinical neuropsychology research, and I earned my Master of Science in Clinical Sciences. Simultaneously, I completed a postdoctoral fellowship at Columbia University / New York State Psychiatric Institute in brain stimulation and therapeutic modulation and worked with both nonhuman primates and humans. I am currently Associate Professor of Psychiatry at the University of Texas Southwestern Medical Center, Adjunct Professor of Psychiatry and Behavioral Sciences at Duke University School of Medicine, and Chutian Scholar at Wuhan University of Science and Technology in China. Throughout my training and work, I saw firsthand how neuropsychiatric diseases adversely impact people around the world, and I gained a passion for translating research to advance clinical practice. To this end, my scientific program of research has been to elucidate the underlying mechanisms of how major depressive disorders affect neuropsychological functions, and to use such knowledge to develop safe and effective neuromodulation interventions including electroconvulsive therapy, magnetic seizure therapy, transcranial magnetic stimulation, and deep brain stimulation.
Regarding professional accomplishments, I have been PI of a Brain and Behavior Foundation NARSAD Young Investigator Award and a NIMH K23 Career Development Award. I have been and continue to be a Co-Investigator and lead clinical neuropsychologist on international multicenter Stanley Medical Research Foundation and NIMH sponsored investigations. I have been a Co-Mentor/Sponsor for predoctoral and postdoctoral trainee NIH fellowship (F31), NIH training (T32), and NIH career development (KL2) investigations. I am on the Editorial Board of the Journal of ECT and I am Associate Editor for Neuropsychology Review. Regarding organizational/leadership roles, I have been elected to and served in multiple scientific organizations specific to scientific program creation and early career member development. Specifically, I have been the Scientific Program Chair for the Society for Clinical Neuropsychology and the National Academy of Neuropsychology. For the American Psychological Association, I was the Governance and Membership Representative and Chair for the Committee on Early Career Psychologists, and I was a member of the APA Presidential Early Career Psychologist Advisory Committee. From a career training standpoint, I was the Co-Director of the International Junior Investigator Program for the International College of Geriatric Psychoneuropharmacology, and I am the current Research Training Director for the UT Southwestern Clinical Psychology Doctoral Program. Through these multiple leadership and governance roles, I gained experience in international team-based decision-making processes, refined my oral and written communication skills, enhanced my organizational abilities, and improved my governance and leadership skills.
Since joining INS, I have volunteered to help with the INS Meeting and thereafter was a member of the Program Committee. I was the Program Committee Co-Chair (2017), Chair (2018), and presently serve as the Immediate Past-Chair and member of the Awards Committee. For approximately 5-years, I served on the INS International Liaison Committee – Research and Editing Consulting Program (RECP) where I volunteered to help international scientists with manuscript editing and writing across the globe including China, Czech Republic, Italy, and Mexico. This volunteer service was mutually beneficial as it produced 7 peer-reviewed manuscripts and 1 book chapter for international members, and I gained new insights into international scientific methods, mentoring paradigms, and the incredible benefits of working side-by-side with colleagues from around the world. Moreover, I developed an appreciation for inclusion and diversity and have continued to advocate for and support international colleagues in their scholarly endeavors. My leadership and governance experience, and my professional interest and passion in national and international early career member mentoring and initiatives makes me well qualified to help INS advance its mission to promote the international and interdisciplinary study of brain-behavioral relationships throughout the lifespan.
With the growth of global collaborative science and the increased demands and pressures on early career clinical neuropsychologists to be proficient in education and clinical skills and become independent in their scientific investigations, my primary goal as an INS Board of Governors member would be to ensure the success of all INS early career members. This primary goal is consistent with and would advance three of the INS strategic plan priorities including science, education, and membership. To accomplish this goal, I would work with INS to establish for early career members the first INS Early Career Committee and Career Development Programs (e.g., governance and leadership academy, early career scientific grant writing program, mentoring program, international collaborative program). Fortunately, INS has a strong infrastructure to serve as a leader in supporting all early career members across the globe, and I look forward to the wonderful opportunity to serve, promote, and champion INS and its incredible global members.
President
Edward de Haan, PhD (NLD)
As President, I would prioritize three goals: global networking, involving the younger generation and communication. First, I would actively explore closer links with the international neuropsychological organizations in Europe, Oceania, Asia, Africa and South America. At my instigation, these organizations are currently investigating the possibility of organizing a joint World Congress of Neuropsychology in 2020. Such a global network is needed if neuropsychology is to claim its rightful place in the scientific and clinical world. As current President of the Federation of European Societies for Neuropsychology (FESN) – my term expires in September 2019 – I am in a good position to support this global process. Second, I would like to continue the efforts of the INS to be relevant for young colleagues, such as students, postdoctoral fellows, and early-career members. The future of our society is critically depended on our significance to the next generation. Finally, I am keen to explore new ways of communicating between members, ranging from small, local workshops to communities of practice, webinars and MOOCs. We also need to find ways to involve colleagues from developing countries.
I was introduced to the INS by my mentors, Freda Newcombe (Oxford) and Betto Deelman (Groningen), and have been an active member since 1987. I have served on the Board of Governors (1997-2001), the Board of the Vivian Smith INS Summer School (2002-2007), several committees (e.g. awards, election slate, meeting program) and co-organized three INS conferences in the Netherlands. I have introduced my PhD students to the INS, many of whom have taken on active roles.
I am currently a Consultant Clinical Neuropsychologist at the University Hospitals in Amsterdam and Utrecht, and Professor of Neuropsychology in the Department of Psychology, University of Amsterdam. My research interests range from applied clinical neuropsychological issues to fundamental neuroscience, particularly perception, memory, emotion, and consciousness. My clinical research has focused on the neuropsychological sequelea of stroke, diabetes mellitus, and schizophrenia. I am a Fellow of the British Psychological Society and have been recipient of the INS Paul Satz Award. Author of over 250 scientific papers (H-index = 72), I was founding editor of the Journal of Neuropsychology and editorial board member of Cortex, Neuropsychology, Quarterly Journal of Experimental Psychology, and Visual Impairment Research. I currently hold a program grant on the visual system from the European Research Council (2014-2020). My first book for a general public audience, Impaired vision, will be published in 2019.
Skye McDonald, BSc(Hons), MSc, PhD, FASSA, FASSBI (AUS)
I am Professor of Neuropsychology at the University of New South Wales, Sydney, Australia. There I direct a National Centre of Research Excellence in Brain Recovery that fosters collaboration amongst Australia's leading researchers in brain injury rehabilitation, research translation, policy development and training for early career researchers. I have a substantial record of grant procurement for research ranging from basic science through to rehabilitation. I have published 170 peer reviewed journal articles, 20 book chapters and 2 books.
My research focuses upon understanding social, emotional and communication impairments following acquired brain injury and other disorders. I have advanced the understanding of basic brain mechanism that underpin these disorders, how they can be clinically assessed and how they can be remediated. My work is internationally recognized. For example, my test of social cognition, TASIT, is widely used in English speaking countries and translated into multiple other languages. I am also committed to the translation of research into clinical practice. To this end, I established a not-for-profit publishing house, ASSBI Resources, for the distribution of evidence-based tests and rehabilitation programs. My accomplishments have been recognized by being made a Fellow of the Academy of Social Sciences Australia and a Fellow of the Australasian Society for the Study of Brain Impairment (ASSBI) and past-president of ASSBI. I have been a long-standing member of INS. I have served on the Board of Governors, convened two INS meetings in Australasia and served as an Associate Editor of the Journal of the International Neuropsychological Society for five years. I continue to serve INS as a member of the International Liaison Committee.
If you were to elect me as President, I have several aspirations that would see INS become even stronger and more prosperous. I would encourage greater equity in gender and culture in the governance of the society. I would actively encourage disciplines beyond neuropsychology to see INS as their society, providing a unique opportunity for multidisciplinary collaboration. I would facilitate INS to cement strong and mutually supportive relationships with like-minded societies across the globe. I would also work to enhance the role of INS in implementing neuropsychological knowledge and services to assist those in need in developing countries. Finally, I would establish a network of up and coming, early career clinicians and researchers from all disciplines to help develop an INS that meets their needs and aspirations now and into the future.
Click here to proceed
to the voting ballot &
CAST YOUR VOTE
You will be asked to login to verify your voting eligibility