Important—Please Note:
General meeting registration does not include any of the CE program options listed below. In order to attend CE Workshops or to receive CE credit for documented attendance at Plenary Sessions*, meeting attendees must submit a separate CE registration and fee, and complete other CE program requirements listed on this page.
*Please note that, in general, all registered INS meeting attendees are welcome to attend Plenary Sessions, which are included in their general meeting registration fee (plenary CE credit is completely optional).
Overall CE Program Requirements: For CE Workshops and the Plenary Session CE Option
All CE program participation at the INS Annual Meeting has three distinct requirements, which are listed in detail below. Participants must successfully complete all requirements listed below, for each CE option they select, in order for CE credits to be granted.
Requirement 1: Separate CE Registration
CE options are not included in the general registration fee. In order to participate in the CE program, registrants must complete a separate registration and pay an accompanying fee.
How to Register for CE program options: You may include CE options when you submit your general meeting registration (for online registration click here, or registration-2017-nola-full). Once you have submitted your general registration, you cannot add or change existing CE selections online; instead you must submit the CE Change Form (registration-2017-nola-ce-only). All online CE registrations must be received before online registration closes on January 25, 2017. After January 25, CE sessions may be added on-site in New Orleans — generally up to 24 hours prior to the start of each session.
There are two types of CE program options that attendees may add to their existing registration:
Option #1. CE Workshops
All CE workshops require advance registration. Only pre-registered participants are allowed entry to CE workshops (all badges will be checke at the door).
To be eligible to receive CE credits, workshop attendees must attend the workshop in its entirety and document this by submitting the attendance slip that is distributed on-site, and they must complete a post-session evaluation on the INS website for each workshop they attend.
Option #2. Plenary Session CE Credit
Optional CE credit is also available for each plenary session that is attended in full. In order to receive CE credit for attending plenary sessions, attendees must complete a separate CE registration and fee, submit the mandatory attendance slip at the plenary session, and complete a post-session evaluation on the INS website.
Plenary Session CE Credit may be added before, during, or after the meeting has ended. Please note that in order to add CE for a plenary session after the conclusion of the Annual Meeting, we must have your attendance slip from that session on file. If we do not receive your attendance slip at the session, you will not be able to add the CE option for that session.
PLEASE NOTE: INS Plenary Sessions are open to every registered attendee as part of their general meeting registration fee. Attendees do not need to pay a separate fee or submit an attendance slip for any plenary session unless they wish to enroll in the optional CE component for that session.
Requirement 2: Attendance Documentation
In order to obtain CE or CEU credits (and corresponding certificates), you must submit a completed attendance slip for each CE session you attend in New Orleans, as well as for plenary sessions that you might want to add in the future**.
**For accreditation we must provide documentation of attendance for the duration of each CE session. In order to receive CE credit for any INS session, you must attend the ENTIRE session, and at the end of the course, you must submit the attendance slip that was offered by the volunteer proctor at the beginning of the session. This includes Plenary Sessions that you might want to add in the future.
Requirement 3: Post-Activity Evaluation (Online)
In order to obtain CE credits (and certificates), you must also successfully complete a post-course evaluation on the INS website. Please note the online evaluation is not required for ASHA CEU participants, but ASHA participants must still register separately for CE courses and provide documentation of attendance as described in #1 and #2 above.
How to Access Online Evaluations:
To access CE evaluations for courses you attended, begin by visiting the INS website at www.the-ins.org, and then click on the link on the left side for "Annual Meeting CE".
From the list that appears, select the course for which you wish to complete the evaluation, then enter the same email address that you used to register for the meeting. If your registration and attendance are confirmed by the system, the evaluation will appear. Please note that a separate evaluation is required for each course, so you will need to return to this main page for each evaluation.
When you have finished inputting your answers, please make sure to click the "Download certificate" button at the bottom of the screen to save your answers and generate your certificate (INS cannot recover answers that are not appropriately saved). Your certificate will then download to your computer—it may open in another window, or save to your downloads folder, depending on your browser settings).
Please contact ins@the-ins.org with any questions.
New Orleans CE Program Accreditation & Disclosures
Speaker & Program Planner Disclosures
Please CLICK HERE to download and review disclosure of relevant financial and non-financial relationships.
CE Program Accreditation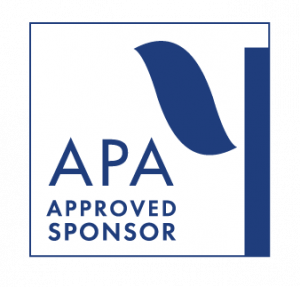 CE Credits (CE): American Psychological Association
INS is approved by the American Psychological Association to sponsor Continuing Education for psychologists. INS maintains responsibility for this program and its content. Up to 17.5 credit hours are available for this program. All CE sessions are geared for advanced level instructional activity.
CE Units (CEU): American Speech-Language-Hearing Association (PENDING APPROVAL)
PENDING APPROVAL: This course is offered for up to 1.75 ASHA CEUs (Advanced Level, Professional area).
New Orleans Daily Schedule
Wednesday, February 1, 2017
9:00 AM – 12:00 PM 3-Hour CE Workshops (3 CE Credits / .3 ASHA CEUs)
CE 1 David C. Bellinger, PhD PhD Environmental Chemicals and Children's Brains: How Big a Problem?
CE 2 Marom Bikson, PhD Best-Practices of Transcranial Direct Current Stimulation (tDCS) for Effective and Reliable Outcomes
CE 3 Nina Dronkers, PhD Adult Aphasia: Classifications, Localization, and Neuroimaging

1:00 PM – 4:00 PM 3-Hour CE Workshops (3 CE Credits / .3 ASHA CEUs)
CE 4 Shane S. Bush, PhD, ABPP Identifying Ethical Issues in Neuropsychological Subspecialties: Concepts, Cases, and Controversies
CE 5 BJ Casey, PhD The Adolescent Brain: Arrested or Adaptive Development?
CE 6 Donald T. Stuss, PhD Clinical Assessment of Frontal Lobe Functions: A Historical Perspective of the Application of the Boston VA Jamaica Plans VA Process Approach

Times Vary (See Below) 1-Hour Plenary Sessions (1 CE Credit / .1 ASHA CEU)
Plenary A
4:30-5:30 PM Kathy Y. Haaland, PhD The Impact of the Past on Current and Future Views of Limb Apraxia

Thursday, February 2, 2017
7:20 AM – 8:50 AM 1.5-Hour CE Workshops (1.5 CE Credits / .15 ASHA CEUs)
CE 7 S. Duke Han, PhD, ABPP-CN
Financial and Health Decision Making in Old Age: Neuropsychology, Neuroimaging, and Race Considerations
CE 8 Lisa G. Sorensen, PhD
Neurocognition in Children – What's the Liver Got to Do with It?
Times Vary (See Below) 1-Hour Plenary Sessions (1 CE Credit / .1 ASHA CEU)
Plenary B
10:45-11:45 AM Robert T. Knight, MD Frontal Cortex and Human Behavior: Evidence from Intracranial Recording
Plenary C
2:45-3:45 PM Faraneh Vargha-Khadem, PhD Developmental Amnesia: Memory Formation in the Absence of Remembering
Plenary D
4-5 PM Richard A. Andersen, PhD Cognitive Neural Prosthetics to Overcome Brain and Spinal Cord Injury

Friday, February 3, 2017
7:20 AM – 8:50 AM 1.5-Hour CE Workshops (1.5 CE Credits / .15 ASHA CEUs)
CE 9 Rajesh K. Kana, PhD Autism: Clinical and Translational Insights from Brain Mapping
CE 10 April D. Thames, PhD Not All Aging Processes Are Created Equal: Cognitive Aging Among Culturally Diverse Groups

Times Vary (See Below) 1-Hour Plenary Sessions (1 CE Credit / .1 ASHA CEU)
Plenary E
11 AM-12 PM Maurizio Corbetta, MD Behavioral Clusters and Brain Network Mechanisms of Impairment and Recovery
Plenary F
3-4 PM Edith V. Sullivan, PhD Contributions to Understanding the Dynamic Course of Alcoholism: An INS Legacy

Saturday, February 4, 2017
7:20 AM – 8:50 AM 1.5-Hour CE Workshops (1.5 CE Credits / .15 ASHA CEUs)
CE 11 David Loring, PhD, ABPP Stephen C. Bowden, PhD How Does Evidence-Based Practice Address the 'Replication Crisis' in Clinical Neuropsychology?
CE 12 Victor W. Mark, MD Constraint-Induced Therapies for Neurological Disorders: Contemporary Findings, Application to Disorders of Movement, Aphasia, and Visual Perception, and Increased CNS Neuroplasticity

Times Vary (See Below) 1-Hour Plenary Sessions (1 CE Credit / .1 ASHA CEU)
Plenary G
12-1 PM Nina Dronkers, PhD Language and the Brain: From Past Studies to Future Aspirations