Online Continuing Education
Continuing Education or CE credit(s) can be earned by reading select articles published in the Journal of the International Neuropsychological Society: JINS and then passing an online evaluation for the selected article. The cost for current INS members is $10 per CE credit hour, or $15 per CE credit hour for non-members of INS.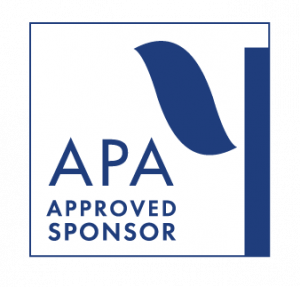 INS is approved by the American Psychological Association to sponsor Continuing Education for psychologists. INS maintains responsibility for this program and its content.
Instructions for JINS Online CE:
Click an article title below to review its abstract and learning objectives.
Click on "Read Article/Take Test" to purchase an article for CE credit.
INS members must login to obtain the discounted price (member login is located on top right of page).
After making your payment, please click on the "Return to INS" button to receive the test.
IMPORTANT — PLEASE NOTE: After your payment is complete you will receive an automatic email — make sure to save a copy of this email for your records. Should you exit before you have completed the test, the email will contain a link that can be used to return to the test.
Each test contains several graded, multiple-choice questions. You will have two attempts to pass the online evaluation. If you do not pass either of your two attempts, you may re-purchase the test and try again.
Each test also contains several required but ungraded questions. These are required for Continuing Education credit(s).
Once you have passed the test, your CE certificate will automatically download to your computer (either to your downloads folder or another location, as determined by your computer's individual settings).
Articles Available for CE Credit:
Click on one of the article titles below to review the abstract and learning objectives for that article. When you are ready to purchase and read the article, or complete the evaluation for an article you previously purchased, click the link on the right to "Read Article/Take Test".
To ensure current content of CE activities, JINS articles that are made available for CE are no longer offered after approximately three years from their publication date. If you are looking for a CE-eligible JINS article that was published more than three years ago and you cannot find it on this page, it is because the article has been retired and is no longer available for credit.
Available Article Titles:
11 CE Credits (credit only available for entire issue). SPECIAL ISSUE: Human Brain Connectivity in the Modern Era. JINS 22:2 (2016) Read Article / Take Test
5 CE Credits (credit only available for entire issue). SPECIAL ISSUE: Physical Activity and Brain Plasticity. JINS 21:10 (2015) Read Article / Take Test
1 CE Credit. Leighton A, et al: Bridging the Gap Between Neurocognitive Processing Theory and Performance Validity Assessment among the Cognitively Impaired: A Review and Methodological Approach. JINS 20:9 (2014) Read Article / Take Test
2.5 CE Credits (credit only available for entire issue). SPECIAL SERIES: NIH Toolbox for Neurological and Behavioral Function-Cognition Battery (NIHTB-CB). JINS 20:6 (2014) Read Article / Take Test
1 CE Credit. Mograbi DC, Morris RG: On the Relation among Mood, Apathy, and Anosognosia in AD. JINS 20:3 (2014) Read Article / Take Test
1 CE Credit. ONeil ME, et al: Factors Associated with Mild TBI in Veterans and Military Personnel: A Systematic Review. JINS 20:3 (2014) Read Article / Take Test
1 CE Credit. Hampstead BM, et al: Cognitive rehabilitation of memory for mild cognitive impairment: a methodological review and model for future research. JINS 20:2 (Feb 2014) Read Article / Take Test
1 CE Credit. Bennion K, et al: Oversimplification in the Study of Emotional Memory. JINS 19:9 (2013) Read Article / Take Test
1 CE Credit. Dobryakova E, et al: Neural Correlates of Cognitive Fatigue Cortico-Striatal Circuitry and Effort–Reward Imbalance. JINS 19:8 (2013) Read Article / Take Test
1 CE Credit. Stubberud J, et al: Goal Management Training of Executive Functions in Patients with Spina Bifida: A Randomized Controlled Trial. JINS 19:6 (2013) Read Article / Take Test
1 CE Credit. Clark LR, et al: Are Empirically-Derived Subtypes of Mild Cognitive Impairment Consistent with Conventional Subtypes? JINS 19:6 (2013) Read Article / Take Test
1 CE Credit. McDonald S: Impairments in Social Cognition Following Severe Traumatic Brain Injury. JINS 19:3 (2013) Read Article / Take Test