Website Université de Montréal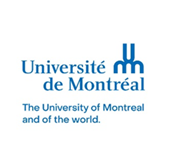 Assistant Professor in child/adolescent clinical neuropsychology
Department of Psychology
Faculty of Arts and Sciences
Université de Montréal
Applications accepted until December 1st, 2022. Starting date as of June 1st, 2023.
Please see detailed posting here:
https://psy.umontreal.ca/public/FAS/psychologie/Documents/5-Departement/Emplois/FAS_10-22-21_Neuro_clin_EN.pdf
Requirements:
Doctorate in psychology (Ph.D. research-intervention or D.Psy.) or its equivalent, with specialization in clinical neuropsychology;
Minimum of two years of relevant clinical experience (acquired after the doctorate) with a pediatric/adolescent clientele with neuropsychological disorders;
Knowledge of the field of child psychiatry constitutes an asset;
The candidate should be at the beginning of their academic career as it is an assistant professor position;
Ability to supervise clinical neuropsychology assessment and intervention practica;
Have demonstrated, through publications, a competence for academic and professional influence. This position involves regular, high-level written production in various professional and scientific journals;
Demonstrated ability to provide high quality university teaching, teaching experience is an asset;
Interest in developing and directing Psy.D. and research-intervention Ph.D. programs in clinical neuropsychology;
Be a member of the Ordre des Psychologues du Québec and hold the certificate for evaluation of neuropsychological disorders (or the demonstration of possible satisfaction of the requirements must be provided in the application file);
Have sufficient knowledge of the French language or be determined to learn it once in office through the French language learning support program offered by UdeM, under the Université de Montréal's Language Policy.
Application files should include:
A cover letter describing your interests and career goals: to comply with Government of Canada requirements, please include in your cover letter one or more of the following statements: "I am a citizen/ permanent resident of Canada" or "I am not a citizen/permanent";
Your curriculum vitae;
A teaching statement, including clinical teaching (no more than two pages);
A research statement (no more than three pages);
A diversity and inclusion statement (no more than two pages);
Copies of recent publications or research;
Three letters of recommendation, which must be sent directly by their author to the Department Chair.
Application file and letters of recommendation must be sent by email to the Chair of the Department of Psychology: direction@psy.umontreal.ca.