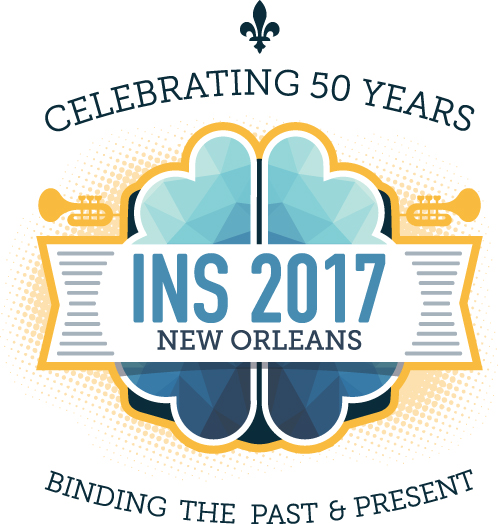 New Orleans Abstracts
Abstract submission is now CLOSED. Please read below for more information about abstract submission for the INS 45th Annual Meeting in New Orleans.
Submitting Author Notices
Corresponding authors will be notified of the Program Committee's final acceptance decisions by mid-October 2016
Notices are sent ONLY to the corresponding author of each abstract; please verify your email is correct in the online submission system to ensure you receive these notices!
To retrieve past emails or view your submission, login to the submission website at ins2017.abstractcentral.com
Abstract Submission
Online submission is available at ins2017.abstractcentral.com
Please review all instructions PRIOR to submission (here)
Abstract submission closes on August 15, 2016 at exactly 11:59 P.M. U.S. Eastern Time (-0400 UTC); All abstracts and symposia proposals must be fully submitted before this time in order to be considered
Authors may submit abstracts ONLY during the open submission period (from mid-June until August 15, 2016)
Please note we are unable to accept late submissions, and there is no "late-breaking" category for this meeting
Invited abstracts (including plenary addresses, invited symposia, and awardee presentations) should NOT be submitted online, and should instead be sent directly to INS@utah.edu
Call for Abstracts
Download the official call for abstracts HERE
Authors must review ALL instructions BEFORE submitting an abstract (click here to download)
INS Membership is not required for abstract submission—INS members who pay their 2017 dues will receive generous discounts on registration and continuing education fees at both INS meetings in 2017
Authors may submit individual abstracts for consideration as

PAPER

or

POSTER

, or they may submit complete

SYMPOSIA PROPOSALS

(according to the posted instructions)
Only complete symposia proposals will be considered. Complete proposals consist of an overall

Symposium Proposal

that is submitted first by the chair of the proposed session, and is then linked to a corresponding Summary Symposium Abstract (also submitted by the chair), and an additional 3-5 Participating Symposium Abstracts (submitted by co-authors or on their behalf by the chair). Please see full details on INS symposia proposals on the submission site.