Marriott Marquis Times Square

Presiding President:

Keith Yeates
New York City, New York, USA

Program Committee Chair:

Michael Kirkwood

CE Committee Chair:

Melissa Lamar
On-site Registration Prices Are Now In Effect
Please bookmark this page and check back often for full details about our upcoming meeting in New York City! Additional details will be posted as soon as they become available.
Keynote Speakers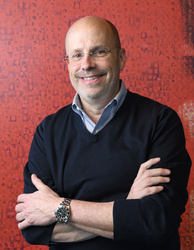 Keith Yeates, PhD, INS President
He is the Ronald and Irene Ward Chair in Pediatric Brain Injury, Professor and Head of the Department of Psychology, and Adjunct Professor of Pediatrics and Clinical Neurosciences at the University of Calgary, in Alberta, Canada. He leads the University's Integrated Concussion Research Program. According to SCOPUS, he is the most highly published investigator of pediatric TBI in the world over the last 10 years.
Paul Bloom, PhD,
Professor of Cognitive Science at Yale University, world renowned for his provocative research and popular writing on moral and social development across the lifespan. He will deliver the Birch Memorial Lecture.
TED Talks
:
https://www.ted.com/speakers/paul_bloom
Tim Hohman, PhD,
Assistant Professor of Neurology in the Vanderbilt Memory & Alzheimer's Center and leading cognitive neuroscientist examining novel markers of Alzheimer's disease risk and resilience.
Judy Illes, PhD,
Director of Neuroethics Canada at University of British Columbia and internationally recognized authority in neuroscience and biomedical ethics.
Adrian Owen, PhD,
Canada Excellence Research Chair in Cognitive Neuroscience and Imaging and pioneer in the use of neuroimaging to examine brain function in minimally conscious states. He will deliver the 3rd annual Edith Kaplan Memorial Lecture.
TEDx Talk
:
https://www.youtube.com/watch?v=lvUvY_JrUgA
Deborah Fein, PhD,
Board of Trustees Distinguished Professor in the Departments of Psychology and Pediatrics at the University of Connecticut.
Sandrine Thuret, PhD,
Head of the Adult Neurogenesis and Mental Health Lab, King's College London and global leader in environmental and molecular regulatory mechanisms of adult neurogenesis.
TED Talk
:
https://www.ted.com/speakers/sandrine_thuret
Invited Symposia


Global Neuroscience: Impact of Culture Resources and Education, chaired by

Deborah Koltai Attix, PhD

Neuroethics and Neurotechnology, chaired by

Judy Illes, PhD

Cross-cultural perspectives on learning disabilities, chaired by

Robin Peterson, PhD

Scientific Debate: Going to Pot? Clearing away the Smoke on Brain, Behavior, and Cannabis featuring

Igor Grant, MD

, and

Krista Lisdahl, PhD

, moderated by

Raul Gonzales, PhD

Panel Discussion: Concussion Science and the Media: The Good, the Bad, and the Ugly featuring

William Barr, PhD

,

Karen Postal, PhD

,

Jason Chung, JD

, and journalist

Daniel Engber

, moderated by

Keith Yeates, PhD



INS New York 2018 Raffle Winner – Sandra Shaheen
Sandra Shaheen joined INS in the early 1980s, as a member of the teaching and clinical staff at Children's Hospital and Harvard Medical School. She has been an active member since that time. As president of the Massachusetts Neuropsychological Society (MNS), she chaired a symposium at INS in Boston (2011) with Bill Barr, Dean Delis, Rhoda Au, Russ Bauer and Deborah Fein, commemorating the contributions of Edith Kaplan to clinical work and research in neuropsychology. She is active in professional affairs and educational programming for MNS and the American Academy of Pediatric Neuropsychology (ABPdN) and has a clinical and forensic practice in Boston. She was invited to present on brain effects of toxic exposure, and factors which mediate plasticity in the developing child, at the AAPdN meetings in Las Vegas (2017). She is a member of NAN, APA, and the Massachusetts Psychological Association.
As she (uncharacteristically) registered early for the 2019 conference in NYC, she considered the odds of getting tickets to Hamilton directly, and thought, why not? When you live in Boston, NYC means going south for New Years. Maybe it is warmer there.
INS meetings set the tone for the future of neuropsychology. Thanks to the leadership of the Society for new directions and keeping relevant in our changing field.
About the Trip!
From our Marriott Hotel in Times Square, the Richard Rogers Theater, with the Hamilton production, was just a few steps away. We were greeted upon check in by the marketing contact who works with INS, and we were warmly welcomed to "the City" with reassurance, helpful advice, and a game plan for our stay.
In our room was another welcome-a gift pack with "Bucket list" journal, recyclable carry bag which we later used for our purchases in the holiday street market outside the hotel, bath salts for relaxing, a nice pinot noir, and a handwritten greeting. Hamilton, the musical, is a brilliantly told tale of American history-and the potential for compromise, as well as divisiveness, which makes the show as relevant as any news cast or political commentary. It was great fun! Actors commanded their time on stage as if it was the most brilliant moment of their career, ensembles mesmerized, wordsmithing of a fast thinking genius who borrowed the rhythms of rap make this story entertainment for new generations.
Dinner in the revolving restaurant on the 46th floor was old school elegant-three courses served by waitstaff who took pride in an innovative menu, and made sure we had a windowed view of the lights and sparkle of New York. We got in as dusk was settling, and stayed until lights dotted the skyline. New York hotel staff during the holidays make that special effort to join in the celebration-managers were on duty for extended hours, yet managed smiles, courtesy, and humor; an executive chef met in the hallway escorted us to a hard to find private room where we could sip drinks, sample asian inspired tapas, and be ushered to the outdoor events as the crowds gathered in ready for the ball to drop. We were invited to the NYE afterparty-some good dancing to be had.
We rounded out our stay with a trip to the Whitney with my son Tim Gilligan and his fiancé Ross Norton. An Andy Warhol retrospective is on now through INS, and I recommend this show. It is a quick cab ride away, and adjacent to the Highline, which is a great walk and view, even this time of year. Photos below show some of Broadway's lights, the amazing set of the play, the view of New Years Eve festivities from our hotel room, along with iconic King Kong and Albert Einstein who join us in a refrain of "I love New York." See you in February.
Sandra Shaheen
HNS – Cultural Neuropsychology in Action
Immediately after our meeting ends, HNS will be hosting their meeting using our same meeting space at the Marriott Marquis Times Square. Visit their meeting page for more information about this exciting opportunity to learn about Cultural Neuropsychology in Action.
HNS is extending a discounted price to all INS members. Select "INS Member" on their registration page to get a discounted rate of $150! (Non-member registration is normally $175)
February 23, 2019
Marriott Marquis Times Square
New York City, New York
INS HEADQUARTER HOTEL
There is no city quite like New York City, and no hotel quite like New York Marriott Marquis. Set in the heart of Times Square on West 46th Street and Broadway, our iconic hotel lets you experience all the magic of New York from the moment you arrive. Feel the energy all around you, both within the hotel and as soon as you step outside. Inside our towering hotel, you'll find some of New York City's largest hotel rooms and suites, multiple restaurants – including the only revolving restaurant in the city and our new outdoor lounge -100,000 square feet of meeting and event space and a knowledgeable staff to help you navigate this expansive and ever-changing city. Whether visiting for a family vacation, romantic getaway or attending a conference, the New York Marriott Marquis is truly the perfect hotel for your stay in New York City.
MARRIOTT MARQUIS TIMES SQUARE – HEADQUARTER HOTEL:
Discounted room rates for the 2019 INS Meeting are no longer available. To arrange lodging, please contact Marriott Reservations directly at: +1(800)-843-4898
Or visit www.marriott.com
The INS 2019 Headquarter Hotel, Marriott Marquis Times Square, is at the center of New York City, a great location, at the center of all the meeting action!
Please beware of any companies that may contact you claiming to be affiliated with INS and offering discounted reservations. Do not give out your credit card information to these vendors. Please notify INS or the Marriott if anyone approaches you claiming to be working on behalf of the INS or the Marriott, and only use the authorized link on the INS meeting page or call the Marriott directly to book your reservation.
New York City, NYC 2019 – Meeting Registration and CE Pricing
New York City, NYC 2019
General
Registration
On-site
Registration
3-Hr CE



Requires Registration

1.5-Hr CE Breakfast Workshop


Requires Registration

1-Hr CE



Requires Registration

INS Member
$235
$285
$75
$60
$20
INS Emeritus
$95
$145
$45
$45
$20
INS Associate
$90
$140
$40
$40
$20
INS 2019 Affiliate Professional
$285
$335
$90
$70
$25
INS 2019 Affiliate Student
$110
$160
$45
$45
$25
Non-Member Professional
$325
$375
$90
$70
$25
Non-Member Student
$135
$185
$45
$45
$25
VISA / Invitation Letter
If you require a formal invitation letter in order to attend the upcoming meeting in New York City, please download this invitation template and complete the recipient section with your personal information and contact details. If you need further assistance, please contact us at ins@the-ins.org.
— 2019 Affiliate Members Include: ASSBI, CCN, FESN, HNS, SLAN
Prospectus – Exhibitor and Sponsor Opportunities
The INS Annual Meeting provides a venue for cognitive and clinical neuroscientists from around the world to network and share their research, and an unparalleled marketing and sales opportunity for your organization. The INS offers a limited number of meeting sponsor opportunities allowing your organization to enhance awareness of your organization's brand, increase market reach and engagement, and support the educational mission of INS.
INS is also offering a limited number of banner ads in the widely-used meeting mobile app, which will be freely available online both before and throughout the year after the conference. Your organization will also benefit from other promotional opportunities, including exhibit booth space located in the heart of the INS meeting, program advertisements, and distribution of your flyer or media to all attendees.
All exhibitors and sponsors of the INS 47th Annual Meeting receive a complimentary listing and URL link in the official meeting program book (a valuable paper resource for attendees that is also available online), and in the official INS mobile meeting app.
Sponsorship applications and materials are due by Monday October 15th, 2018 along with full payment. Questions? Please contact the INS Executive Office at ins@the-ins.org or by phone at 801-487-0475.
General Meeting Information
Volunteers
This year we are offering half-day volunteer shifts, ranging from 4 to 6 hours. Completing a shift of at least 4 hours entitles you to receive ONE complimentary CE workshop, while completing a shift of 5 or more hours entitles you to receive TWO complimentary CE workshops.
Ancillary Meetings
INS continues to welcome professional groups and individual attendees who wish to hold small meetings or receptions during the Annual Meeting. INS is pleased to make this space available at no charge to registered meeting attendees. Requests will be considered in the order they are received, as meeting space is limited. All requests to hold ancillary meetings or events must be submitted to INS; do not contact the hotel directly.
To request INS ancillary meeting space, please download and submit the request form. Please carefully review all policies on the request form prior to submitting your request.
Poster Size
Babysitting Service
For all of your babysitting needs, the Marriott Marquis Times Square Concierge recommends:

If you'd like to collaborate with other attendees to coordinate meetups and playdates for your children, we've created a Google Group just for you.
Nursing Room
A nursing room with a refrigerator and a phone will be available to attendees. Please stop by the registration desk for the key and for additional details.
Airports & Transportation
Airports
 — The hotel does not provide shuttle service
Travel time from hotel: Approximately a 40-minute drive without traffic
Distance from hotel: 9 miles
Estimated taxi fare: Approximately $55 USD (one-way). Surcharges and tolls do apply.

Public Transport: More Info Here
AirTrain: More Info Here
Transportation
Hotel
Headquarter Hotel & Meeting Venue: New York Marriott Marquis (1535 Broadway, New York, NY 10036).
Nearest Subway/Metro Stop: 49th Street Station, 50th Street Station and Times Square Station.
Parking at the Meeting Hotel: Valet parking, fee: $90 USD daily or Valet parking only in off-site garages-24 hour rate with in/out privileges USD $65 car, USD $75 SUV, USD $90 over-sized.
Attractions – Discounts – Transportation
Welcome

New York City's incredible energy, excitement and diversity set it apart from all other destinations on the planet—and that's no overstatement. Our five boroughs have five distinct personalities, with their own vibrant cultures, dynamic art scenes and world-renowned shopping and dining. No matter what you're looking for, you'll find it in New York City.

Getting Here

New York City is served by seven area airports. Of these, three are major hubs: John F. Kennedy International Airport (JFK) and LaGuardia Airport (LGA) are both in Queens, while Newark Liberty International Airport (EWR) is located in neighboring New Jersey. Other metropolitan-area airports include Stewart International Airport (SWF), Westchester County Airport (HPN) and MacArthur Airport (ISP). The City's three major airports provide easy access to the City via taxis, buses, vans, subways, trains and private limo and car services.

Visitor Services

 — UBER
 — lyft
 — NY Hotel Medical Services
 — breather
 — AFEX
 — Scootaround
 — MPG
 — Luggage Free
 — Luggage Hero
 — Vertoe

Discount Passes

This Delegate Discount Pass is your ultimate guide to exclusive savings throughout the City. Redeem offers by showing a printed or mobile version of the NYC & Company Delegate Discount Pass in its entirety at participating member restaurants and attractions, unless provided with a promo code for advance reservations, purchase or registration. This pass is valid January 1–June 30, 2019.
**If you are looking for Broadway shows, Broadway.com is a great, secure website, to purchase tickets.
Abstract submission for the 2019 Annual Meeting CLOSED on August 1, 2018. There are no exceptions to the posted deadline. Submitting authors will be notified of the Program Chair's final schedule by the beginning of November 2018.