Call for Abstracts / Abstract Submission — Due: August 10th, 2018!
Submit online at ins2019.abstractcentral.com
Please review the call for abstracts BEFORE submitting, available HERE
Submission dates:

Monday May 7, 2018
Submission will close on Friday August 10, 2018 at exactly 11:59pm U.S. Eastern Time (-0400 UTC)
No late submissions accepted — No late-breaking submission category
Submissions still in DRAFT after the deadline will not be considered
Submitting authors will be notified of acceptance decisions by September 30, 2019

Available Submission Types: Authors may submit an individual abstract for Poster or Paper consideration, or a complete Symposium Proposal (consisting of a pre-organized symposium, organized by a single chair around a central theme, with 4-5 supporting symposium abstracts)
INS Membership is not required for abstract submission! INS members who have paid their current annual dues will receive discounts on meeting registration and CE fees
Message from Michael Kirkwood, 2019 INS Program Committee Chair
Neuropsychology is a melting pot, at the crossroads of neuroscience and behavioral health. To fully understand brain health and illness, we need to consider both neurobiological and psychological processes. We also need to consider developmental factors and the various environmental contexts within which individuals function. Drawing on these ideas, the theme for the 2019 Annual Meeting in New York City is: Embracing the Biopsychosocial Melting Pot. We welcome abstract submissions that represent the interdisciplinary nature of neuropsychology, as well as those that further our understanding of the brain-context relationships that help determine cognitive, emotional, social, and moral development and functioning. As always, we encourage submissions that offer unique insights into cognitive and affective neuroscience of healthy and disease states, innovations in behavioral measurement, and state-of-the-art treatment and rehabilitation approaches.
We couldn't be more excited to be meeting in NYC, its own melting pot of people and cultures. We hope you'll join us for a stellar scientific program and the virtually endless arts, cultural, and social opportunities that the Big Apple has to offer.
Program Highlights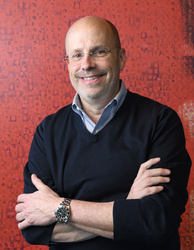 Among our
Keynote Speakers
for the 2019 Annual Meeting will be
Keith Yeates, PhD, INS President, and …



Paul Bloom, PhD,

Professor of Cognitive Science at Yale University, world renowned for his provocative research and popular writing on moral and social development across the lifespan

TED Talks: https://www.ted.com/speakers/paul_bloom

Tim Hohman, PhD,

Assistant Professor of Neurology in the Vanderbilt Memory & Alzheimer's Center and leading cognitive neuroscientist examining novel markers of Alzheimer's disease risk and resilience




Judy Illes, PhD,

Director of Neuroethics Canada at University of British Columbia and internationally recognized authority in neuroscience and biomedical ethics

Adrian Owen, PhD,

Canada Excellence Research Chair in Cognitive Neuroscience and Imaging and pioneer in the use of neuroimaging to examine brain function in minimally conscious states

TEDx Talk: https://www.youtube.com/watch?v=lvUvY_JrUgA




Rebecca Saxe, PhD,

Professor of Cognitive Neuroscience at MIT and groundbreaking neuroscientist studying the neural basis of social cognition

TED Talks: https://www.ted.com/speakers/rebecca_saxe

Sandrine Thuret, PhD,

Head of the Adult Neurogenesis and Mental Health Lab, King's College London and global leader in environmental and molecular regulatory mechanisms of adult neurogenesis



Invited Symposia Highlights
Global neuroscience: impact of culture, resources, and education, chaired by

Deborah Koltai Attix, PhD,

Neuroethics and neurotechnology, chaired by

Judy Illes, PhD,

and
Cross-cultural perspectives on learning disabilities, chaired by

Robin Peterson, PhD.

The program will also include a scientific debate on the neurocognitive effects of cannabis featuring

Igor Grant, MD,

and

Krista Lisdahl, PhD,

moderated by

Raul Gonzalez, PhD,

as well as a panel discussion on how science and the media intersect and interact, using concussion as an illustrative example.
</p>
Lodging – Hotel Accommodations
INS Registration and Hotel booking will open in early October 2018. As always, we'll have the special room rate for attendees, and this year for the first time we'll also have a special room rate for students.
There is no city quite like New York City, and no hotel quite like New York Marriott Marquis. Set in the heart of Times Square on West 46th Street and Broadway, our iconic hotel lets you experience all the magic of New York from the moment you arrive. Feel the energy all around you, both within the hotel and as soon as you step outside. Inside our towering hotel, you'll find some of New York City's largest hotel rooms and suites, multiple restaurants – including the only revolving restaurant in the city and our new outdoor lounge -100,000 square feet of meeting and event space and a knowledgeable staff to help you navigate this expansive and ever-changing city. Whether visiting for a family vacation, romantic getaway or attending a conference, the New York Marriott Marquis is truly the perfect hotel for your stay in New York City.
Please beware of any companies that may contact you claiming to be affiliated with INS and offering discounted reservations. Do not give out your credit card information to these vendors. Please notify INS or the Marriott if anyone approaches you claiming to be working on behalf of the INS or the Marriott, and only use the authorized link on the INS meeting page or call the Marriott directly to book your reservation.