Keynote Speakers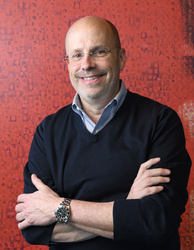 Keith Yeates, PhD, INS President
He is the Ronald and Irene Ward Chair in Pediatric Brain Injury, Professor and Head of the Department of Psychology, and Adjunct Professor of Pediatrics and Clinical Neurosciences at the University of Calgary, in Alberta, Canada. He leads the University's Integrated Concussion Research Program. According to SCOPUS, he is the most highly published investigator of pediatric TBI in the world over the last 10 years.
Paul Bloom, PhD,
Professor of Cognitive Science at Yale University, world renowned for his provocative research and popular writing on moral and social development across the lifespan. He will deliver the Birch Memorial Lecture.
TED Talks
:
https://www.ted.com/speakers/paul_bloom
Tim Hohman, PhD,
Assistant Professor of Neurology in the Vanderbilt Memory & Alzheimer's Center and leading cognitive neuroscientist examining novel markers of Alzheimer's disease risk and resilience.
Judy Illes, PhD,
Director of Neuroethics Canada at University of British Columbia and internationally recognized authority in neuroscience and biomedical ethics.
Adrian Owen, PhD,
Canada Excellence Research Chair in Cognitive Neuroscience and Imaging and pioneer in the use of neuroimaging to examine brain function in minimally conscious states. He will deliver the 3rd annual Edith Kaplan Memorial Lecture.
TEDx Talk
:
https://www.youtube.com/watch?v=lvUvY_JrUgA
Deborah Fein, PhD,
Board of Trustees Distinguished Professor in the Departments of Psychology and Pediatrics at the University of Connecticut.
Sandrine Thuret, PhD,
Head of the Adult Neurogenesis and Mental Health Lab, King's College London and global leader in environmental and molecular regulatory mechanisms of adult neurogenesis.
TED Talk
:
https://www.ted.com/speakers/sandrine_thuret
Invited Symposia


Global Neuroscience: Impact of Culture Resources and Education, chaired by

Deborah Koltai Attix, PhD

Neuroethics and Neurotechnology, chaired by

Judy Illes, PhD

Cross-cultural perspectives on learning disabilities, chaired by

Robin Peterson, PhD

Scientific Debate: Going to Pot? Clearing away the Smoke on Brain, Behavior, and Cannabis featuring

Igor Grant, MD

, and

Krista Lisdahl, PhD

, moderated by

Raul Gonzales, PhD

Panel Discussion: Concussion Science and the Media: The Good, the Bad, and the Ugly featuring

William Barr, PhD

,

Karen Postal, PhD

,

Jason Chung, JD

, and journalist

Daniel Engber

, moderated by

Keith Yeates, PhD