CE Workshop 03: Stroke in the Developing Brain: Mechanisms, Outcomes, and Intervention
Course Date: Wednesday, February 01, 2023
Course Time: 09:00 - 12:00 (09:00 AM - 12:00 PM)
Timezone: America/Los_Angeles
Instructor(s) Robyn Westmacott
Level of Instruction: Intermediate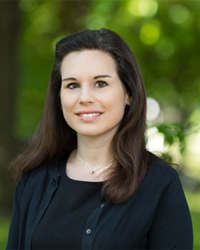 Robyn Westmacott
The Hospital for Sick Children
Credit Hours: 3.0
Level of Instruction: Intermediate
CE Workshop 03: Stroke in the Developing Brain: Mechanisms, Outcomes, and Intervention
Abstract & Learning Objectives:
Over the past 10-15 years, significant progress has been made in the diagnosis and treatment of pediatrics stroke. Accordingly, the focus of much research has turned to understanding factors that determine neurological and neuropsychological outcomes in this population. This Continuing Education (CE) course will start by defining key terms in the field of pediatric stroke and reviewing current understanding of epidemiology, pathophysiology, diagnosis, and medical treatment. Next, we will review recent neuropsychological literature on cognitive outcomes following pediatric stroke, highlighting the vulnerability of the developing brain, the long-term deficits that often result from early disruption of brain function and subsequent brain development, and the significant variability in outcomes seen across individuals. Heterogeneity in outcomes has been linked to a range of clinical and demographic factors, including those related to the brain (e.g., stroke type, lesion location and size, adaptive and maladaptive patterns of reorganization), the child (e.g., age at stroke, age at assessment, comorbid neurological conditions) and the environment (family stress, parent mental health, educational support). Multi-disciplinary approaches to intervention will also be discussed. Finally, directions for future research will also be outlined, as we are just starting to understand how these factors interact to impact neurocognitive outcome and resiliency following pediatric stroke.
Upon conclusion of this course, learners will be able to:
1. Describe the epidemiology, pathophysiology, and neurological outcomes associated with stroke in infants and children
2. Illustrate the variability in neuropsychological outcomes after pediatric stroke and highlight important determining factors of these outcomes
3. Apply current research into outcomes and treatments to neuropsychological practice
Speaker Biography:
Dr. Robyn Westmacott is a registered clinical neuropsychologist, specializing in the assessment of children and adolescents with a history of stroke. Dr. Westmacott completed her PhD in Psychology at the University of Toronto, followed by a two-year clinical fellowship in pediatric and adult neuropsychology. She is also certified in Clinical Neuropsychology with the American Board of Professional Psychology and she continues to be an active member of the American Academy of Clinical Neuropsychology and the American Board of Clinical Neuropsychology.
Since 2005, Dr. Westmacott has been a staff neuropsychologist at The Hospital for Sick Children in the Pediatric Stroke Program. In addition to clinical work, Dr. Westmacott is involved in teaching, supervision and mentorship of trainees, as well as clinical research. She is currently appointed as an associate professor (status only) in Pediatrics within the Faculty Medicine at The University of Toronto, and she is an adjunct faculty member in the Graduate Psychology Program at York University. Dr. Westmacott has also published many peer-reviewed journal articles and book chapters in the field of pediatric neuropsychology.