CE Workshop 04: Cancer Survivorship Across the Lifespan: Mechanisms and Modifiable Factors
Course Date: Wednesday, February 01, 2023
Course Time: 13:00 - 16:00 (01:00 PM - 04:00 PM)
Timezone: America/Los_Angeles
Instructor(s) Kevin Krull
Level of Instruction: Intermediate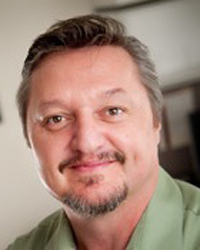 Kevin Krull, PhD, ABPP
Member; St. Jude Children's Research Hospital
Credit Hours: 3.0
Level of Instruction: Intermediate
CE Workshop 04: Cancer Survivorship Across the Lifespan: Mechanisms and Modifiable Factors
Abstract & Learning Objectives:
Long-term survivors of pediatric cancer are at elevated risk for cognitive impairment, which manifests in different ways at different times throughout survivorship. Although some cognitive impairment may result from the cancer itself, as is the case with a brain tumor, impairment has been consistently associated with exposure to CNS-directed therapies like neurosurgery, cranial irradiation, intrathecal chemotherapy or high dose intravenous methotrexate or cytarabine. Additionally, survivors who do not receive CNS-directed therapies are also at elevated risk for cognitive impairment following cancer therapy that disrupts systemic organ function vital to brain health, e.g., cardiac, pulmonary or endocrine function. Risk for cognitive impairment is further exacerbated by adverse events during cancer therapy (e.g., severe infection, recurrent general anesthesia) and health behaviors following cancer therapy (e.g., physical activity, sleep). The type and severity of cognitive impairment in long-term survivors of pediatric cancer may evolve and grow over time, with emerging evidence suggesting some survivors are at risk for accelerated cognitive aging and early onset dementia. Over the course of the survivor's lifespan, the prevalence and impact of cognitive deficits will be determined by a complex interaction between premorbid development and environment, cancer therapy and clinical care, and post-treatment recovery and physical health. The timing and type of these events will dictate the approach to screening and monitoring for cognitive impairment, and will determine the best course for therapeutic intervention to facilitate future cognitive and emotional health.
Upon conclusion of this course, learners will be able to:
1. Describe direct and indirect sources of cognitive impairment in long-term survivors of pediatric cancer
2. Discuss how cognitive impairment may change over the lifespan of survival following treatment for pediatric cancer
3. Identify modifiable targets for interventions to facilitate cognitive health in long-term survivors of pediatric cancer
Speaker Biography:
Dr. Kevin Krull is a Full Member of the faculty in the Department of Epidemiology and Cancer Control and the Department of Psychology at St. Jude Children's Research Hospital, where he also holds the Endowed Chair in Cancer Survivorship. He is a Board Certified Clinical Neuropsychologist, with training in Clinical Psychology, Cognitive Neuroscience and Biological Psychology. His research includes lifespan and translational approaches to brain development, functional outcomes and interventions in cancer survivors. He has published over 275 peer-reviewed manuscripts and is the recipient of numerous research grants from the National Institutes of Health, including a T32 grant from the National Cancer Institute to train postdoctoral fellows in pediatric cancer survivorship research.