CE Workshop 06: The Cumulative Burden of Congenital Heart Disease Across the Lifespan: Implications for Neuropsychologists in Pediatrics Through Geriatrics
Course Date: Wednesday, February 01, 2023
Course Time: 13:00 - 16:00 (01:00 PM - 04:00 PM)
Timezone: America/Los_Angeles
Instructor(s) Adam R. Cassidy, Jacqueline H. Sanz, Kelly R. Wolfe
Level of Instruction: Intermediate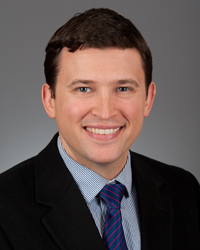 Adam R. Cassidy, PhD, LP, ABPP
Senior Associate Consultant / Assistant Professor of Psychology
Mayo Clinic, Rochester
Credit Hours: 3.0
Level of Instruction: Intermediate
CE Workshop 06: The Cumulative Burden of Congenital Heart Disease Across the Lifespan: Implications for Neuropsychologists in Pediatrics Through Geriatrics
Abstract & Learning Objectives:
The heart and the brain are inextricably linked across development by overlapping genetic programs and transacting physiologies that exist long before birth and endure throughout the lifespan. Congenital heart disease (CHD) refers to a diverse array of conditions in which structural heart development is atypical. Of the roughly 1 million babies born with CHD each year, some 40,000 are born with a "critical" form of CHD that will require intensive surgical intervention within the first year of life. As recently as the 1980s, children born with some forms of critical CHD did not survive; palliation was their only option. This has changed dramatically over the past 30-40 years. Driven by momentous breakthroughs in medical science and technology, approximately 80-95% of children born with CHD today will reach adulthood.
But increased survival is only a part of the CHD story. Indeed, like extreme prematurity, leukemia, and many other previously fatal medical conditions with which neuropsychologists are familiar, increases in longevity among CHD survivors have come with increasing recognition of the many challenging transitions and cumulative medical, neurobehavioral, and psychosocial burdens inherent to "living with CHD."
CHD begins to alter expected brain development in utero with evidence of structural, volumetric, and metabolic differences documented as early as the second or third prenatal trimester. Brain dysmaturation, in turn, increases one's risk for further acquired brain injury and gives rise to a range of neurobehavioral deficits and psychosocial difficulties that consistently rank among the most salient threats to quality of life among children, adolescents, and adults with CHD.
More recently, as survival into adulthood has become increasingly common for individuals with CHD, we have also begun to more fully appreciate the cascading impact and cumulative neuropsychological burden of CHD across the lifespan, which impact a range of long-term outcomes such as educational and occupational attainment, living independently, and risk for dementia.
In short, CHD can no longer reasonably be considered a child or pediatric condition, but rather a lifespan condition with the potential to adversely impact neurobehavioral and psychosocial outcomes in different ways and at different times across infancy, childhood, adolescence, and adulthood.
Over a series of talks presented by a panel of recognized neuropsychologists and experts in CHD, this symposium aims to review the neuropsychology of CHD across the lifespan and to present an integrative lifespan developmental neuropsychological model of CHD that eschews prevailing "child" vs. "adult" distinctions. Each presentation will address a salient developmental epoch (prenatal-early childhood, school-age/adolescence, and adulthood/geriatric timeframes) and will include a comprehensive review of the extant literature pertaining to relevant neuroanatomical and neurodevelopmental/neuropsychological considerations for individuals with CHD during each epoch. Transitions, of which there are myriad for individuals living with CHD (e.g., from acute inpatient care to stepdown unit care; from inpatient to outpatient settings; from early intervention to the school system; from childhood to adolescence; from adolescence to young adulthood; from pediatric to adult CHD care), will feature prominently throughout the symposium, as will recommendations for competent, developmentally-informed clinical neuropsychological management and intervention planning throughout the lifespan.
Upon conclusion of this course, learners will be able to:
1. Describe the mechanisms by which congenital heart disease (CHD) impacts brain development and functioning across the lifespan (from infancy to older adulthood).
2. Discuss neurodevelopmental/neuropsychological sequelae of CHD for children, adolescents, and adults.
3. Explain the role of clinical neuropsychologists in evaluating, supporting, and optimizing the neuropsychological trajectories of individuals with CHD across the lifespan.
Speaker Biography:
Adam R. Cassidy, PhD, LP, ABPP is a board-certified pediatric neuropsychologist, Senior Associate Consultant, and Assistant Professor of Psychology at the Mayo Clinic in Rochester, Minnesota, USA, where he has joint appointments in the Departments of Psychiatry & Psychology and Pediatric & Adolescent Medicine. He is also a member the scientific staff at Boston Children's Hospital and Harvard Medical School. Dr. Cassidy's research focuses on understanding and optimizing neurodevelopmental and psychosocial outcomes in at-risk populations, primarily individuals with congenital heart disease (CHD) and children exposed in utero to HIV. His peer-reviewed articles on CHD have appeared in the Journal of the International Neuropsychological Society, Neuropsychology, Child Neuropsychology, and Cardiology in the Young, among others; he is Co-Chair of the Cardiac Neurodevelopmental Outcome Collaborative (CNOC); and he is a member of the American Heart Association (AHA) writing group currently working on revising the 2012 AHA Scientific Statement on the evaluation and management of neurodevelopmental outcomes in CHD. In addition to research, Dr. Cassidy has an active clinical practice, is Consulting Editor for the journals Child Neuropsychology and The Clinical Neuropsychologist, is Co-Guest Editing (along with Jacquie Sanz, PhD, ABPP) a special issue of Child Neuropsychology dedicated to neuropsychological outcomes in CHD, and serves on the Board of Directors of the American Board of Clinical Neuropsychology.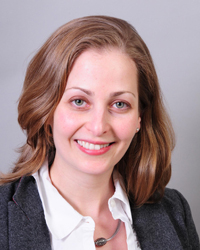 Jacqueline H. Sanz, PhD, ABPP-CN
Neuropsychologist, Children's National Hospital, Assistant Professor, Departments of Psychiatry and Behavioral Sciences & Pediatrics
Speaker Biography:
Dr. Jacqueline H. Sanz is a board certified neuropsychologist and a member of the Division of Neuropsychology at Children's National Hospital. She is an Assistant Professor in the departments of Psychiatry and Behavioral Sciences and Pediatrics at the George Washington University School of Medicine. Dr. Sanz also co-directs the Cardiac Neurodevelopmental Outcomes Program (or CANDO Program) at Children's National, which monitors the development of children with congenital heart disease. Dr. Sanz was the first elected co-chair of the Cardiac Neurodevelopmental Outcome Collaborative (CNOC, www.cardiacneuro.org), and is the Principal Investigator for the CNOC's Neurodevelopmental Core Lab. She is actively involved in research, with a particular interest in characterizing cognitive and behavioral problems in children with congenital heart disease, understanding how these problems develop, and how these influence quality of life.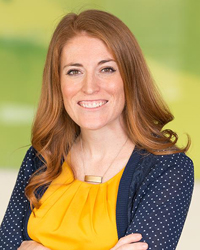 Kelly R. Wolfe, PhD, ABPP-CN
Director, Cardiac Neurodevelopmental Program, Associate Professor of Pediatrics-Neurology, Children's Hospital of Colorado
Speaker Biography:
Dr. Kelly Wolfe is a board-certified pediatric neuropsychologist and Associate Professor of Pediatrics at the University of Colorado School of Medicine, with joint appointments in Neurology and Cardiology. She serves as the Clinical Director of Neuropsychology within the Section of Neurology, and the Director of the Cardiac Neurodevelopmental Follow-up Program within the Section of Cardiology. Outside her institution, Dr. Wolfe serves as a Co-Vice Chair of the Cardiac Neurodevelopmental Outcome Collaborative (CNOC), a practice sample reviewer for the American Board of Clinical Neuropsychology for the Clinical Neuropsychology and Pediatric Subspecialty boards, and on the editorial board of the Journal of Pediatric Neuropsychology. Dr. Wolfe's clinical, research, and program development interests center around understanding the neuropsychological sequelae of critical congenital heart disease, and partnering with patients, families, and multidisciplinary care teams to optimize neurodevelopmental trajectories.