CE Workshop 11: The Cognitive Contraindications, Complications and Costs of Epilepsy Surgery
Course Date: Saturday, February 04, 2023
Course Time: 07:20 - 08:50 (07:20 AM - 08:50 AM)
Timezone: America/Los_Angeles
Instructor(s) Sallie Baxendale
Level of Instruction: Intermediate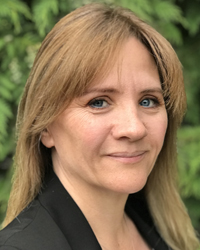 Sallie Baxendale
Professor, UCL Queen Square Institute of Neurology
UCLH NHS Hospital Trust
Credit Hours: 1.5
Level of Instruction: Intermediate
CE Workshop 11: The Cognitive Contraindications, Complications and Costs of Epilepsy Surgery
Abstract & Learning Objectives:
The role of the neuropsychologist in epilepsy surgery programs has evolved considerably over the past decade. In addition to gatekeeping against catastrophic outcomes, the preoperative neuropsychological assessment is also used to predict the nature and extent of likely postoperative cognitive change and to guide the preparation of prospective candidates accordingly. This workshop will introduce the concepts of contraindication, complication and cost with respect to cognitive outcomes following traditional and newer, less invasive forms of epilepsy surgery. We will explore how neuropsychological data can be integrated with the findings from the wider presurgical evaluation to assess the cognitive risk in each of these categories, with a particular focus on functional and structural imaging techniques. Finally we will look at ways in which information about risks to cognitive function can be shared with both fellow clinicians and patients at each stage along the surgical pathway.
Upon conclusion of this course, learners will be able to:
1. Recognize the distinction between cognitive contraindications, complications and costs in cognitive outcomes following epilepsy surgery
2. Summarize the latest developments in non invasive epilepsy surgery investigations and techniques and their implications for neuropsychological function
3. Apply neuropsychological data to predict postoperative cognitive outcomes and use these predictions to prepare surgical candidates for any anticipated changes.
Speaker Biography:
Professor Sallie Baxendale has over three decades of experience working in epilepsy and is currently Professor of Clinical Neuropsychology at UCL, Queen Square Institute of Neurology. She is the Lead Consultant Neuropsychologist on the epilepsy surgery program at the National Hospital for Neurology, Queen Square and has over 180 academic publications in epilepsy. Her research ranges from studies of the neural substrate of cognitive deficits in seizure disorders, to looking at ways in which the epilepsy is (mis) represented in the media and how the stigma associated with the condition can be reduced.  
She chairs the ILAE Diagnostic Commission and is the Course Director for the Biannual ILAE Neuropsychology of Epilepsy Training Course. She is a longstanding faculty member of the European Project for the Development of Epilepsy Surgery Programs and coordinates the neuropsychological input for these courses. She regularly lectures in the UK and abroad and has been invited to speak in over 20 countries on neuropsychological aspects of epilepsy. In 2018 she was awarded the Arthur Benton Award by the International Neuropsychological Society in recognition of her outstanding contribution to the field of neuropsychology. In 2021 she received the BPS Neuropsychology Distinguished Contribution Award, in recognition of her contribution to the evidence base of neuropsychological practice in people with epilepsy. She was elected to the Board of Governors of the International Neuropsychological Society in 2021.