Plenary D: Birch Lecture: Networking towards a Global Neuropsychology: An Invitation to Action
Course Date: Friday, February 03, 2023
Course Time: 09:00 - 09:55 (09:00 AM - 09:55 AM)
Timezone: America/Los_Angeles
Instructor(s) Deborah Koltai
Level of Instruction: Intermediate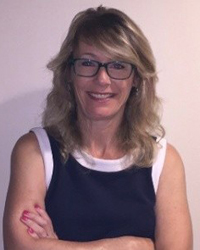 Deborah Koltai, PhD
Associate Professor
Duke University School of Medicine
Credit Hours: 1.0
Level of Instruction: Intermediate
Plenary D: Birch Lecture: Networking towards a Global Neuropsychology: An Invitation to Action
Abstract & Learning Objectives:
This lecture will review the progress that we have made in becoming a global field of clinical practice and research and the challenges that await us to consider ourselves a field with worldwide reach and utility. We will inventory the spread of neuropsychology over the last decades, and highlight geographical areas where we are most under-represented. The challenges of supporting the training and subsequent work of neuropsychologists in developing countries will be discussed, as well as the complexity of instrumentation validation and normative standard development in settings with substantial linguistic and ethnic diversity. Importantly, we will explore avenues that each participant can consider leaning into to participate effectively in the development of a global neuropsychology.
Upon conclusion of this course, learners will be able to:
1. Describe what we know of neuropsychology clinical practice, research, and teaching in Africa.
2. Assess the challenges of developing neuropsychology as a field that are unique to Africa.
3. Identify multiple ways that they can support the global development of neuropsychology, crossing topics that include cultural humility, instrument development and validation, shared resources, and mentoring.
Speaker Biography:
Dr. Deborah Koltai is a board-certified neuropsychologist and Associate Professor at Duke University School of Medicine. She is the Director of Epilepsy and Neuropsychology for the Duke Division of Global Neurosurgery & Neurology. In this role, she directs a Duke-Makerere collaboration in epilepsy research (see Epilepsy & Behavior 2021: The Intersection of Culture, Resources, and Disease: Epilepsy Care in Uganda). Current active research in this area involves a national study in Uganda characterizing epilepsy and its co-morbidities, their relation to stigma among adolescents, and impact of a community-based engagement program, and a study of an updated and adapted World Health Organization Mental Health Gap epilepsy training program in Uganda. This collaborative group also recently secured an Epilepsy Foundation Community Engagement Sharktank award to develop a self-management and resilience application (app) for adolescents. She is leveraging connections to neuropsychology, neurology, and psychiatry leaders across the US and subSaharan Africa to conduct a survey of neuropsychological clinical, teaching, and research programs in Africa on behalf of the INS Justice & Equity Subcommittee. She is diligent and effective in bringing together experts to achieve goals with impact.