Invited Symposium 2: The Need for a Highly Individualized Approach to Brain Mapping: Neuroanatomical, Lifespan and Cultural-Language Considerations
Course Date: Friday, February 03, 2023
Course Time: 10:15 - 11:40 (10:15 AM - 11:40 AM)
Timezone: America/Los_Angeles
Instructor(s) David S. Sabsevitz, Madison Berl, Monika Połczyńska
Level of Instruction: Intermediate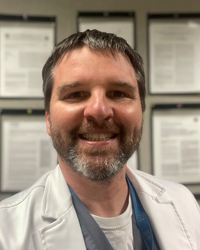 Chair: David S. Sabsevitz, Ph.D., ABPP
Associate Professor, Mayo Clinic, Jacksonville FL
Credit Hours: 1.5
Level of Instruction: Intermediate
Invited Symposium 2: The Need for a Highly Individualized Approach to Brain Mapping: Neuroanatomical, Lifespan and Cultural-Language Considerations
Abstract & Learning Objectives:
Brain mapping is critical in reducing risk for cognitive morbidity in epilepsy and brain tumor surgery. Mapping using functional MRI, and extra- and intraoperative electrical stimulation, requires a high level of expertise in functional neuroanatomy but also an understanding of individual patient characteristics that can impact mapping results and post-operative outcome. Patients can vary considerably with respect to their cognitive status going into surgery. The neuroanatomy of the disease, age and developmental level, and cultural and language differences can all influence patients' performance during brain mapping and impact surgical decision making. The purpose of this session is to discuss the importance of taking a highly individualized approach to brain mapping, focusing on anatomical considerations and individual patient differences in task selection and data interpretation. We will cover language mapping in patients who speak more than one language. Practical information will be provided to help guide informed task selection through illustrative case presentations that highlight the need for individualized brain mapping.
Upon conclusion of this course, learners will be able to:
1. Discuss informed task selection based on cortical and subcortical functional neuroanatomy
2. Explain how functional maps change with normal development and factors that should be considered when interpreting results for presurgical planning
3. Assess differences between the bilingual and monolingual brain, factors that modulate the neuroanatomical representation of language in bilinguals and strategies in mapping multiple languages for surgical planning
Speaker Biography:
Dr. David Sabsevitz is a practicing neuropsychologist and associate professor at Mayo Clinic in Jacksonville, Florida. He has a primary appointment in the Department of Psychiatry and Psychology and a joint appointment in the Department of Neurosurgery. He is board certified by the American Board of Professional Psychology in clinical neuropsychology and specializes in the evaluation and treatment of adults with neurological, behavioral and developmental disorders. His clinical interests focus on the pre-surgical evaluation of brain tumor and epilepsy patients, functional brain mapping, and extra- and intraoperative brain mapping to assist surgical planning in these patient populations. He leads the awake craniotomy neuropsychology mapping service line at Mayo Clinic. He has numerous publications in peer reviewed scientific journals and is widely recognized for developing innovative brain mapping techniques for awake brain tumor and epilepsy surgery. Dr. Sabsevitz is also very involved in teaching and education and lectures regularly at both the regional and national level.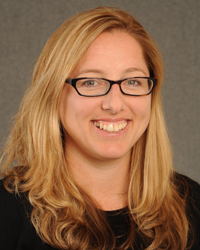 Madison Berl, PhD, ABPP
Associate Professor, Children's National Hospital, Washington DC
Speaker Biography:
Dr. Madison Berl is a licensed and board-certified pediatric neuropsychologist and faculty member of the Division of Pediatric Neuropsychology at Children's National Hospital and Associate Professor of Psychiatry and Behavioral Sciences at The George Washington University School of Medicine. She is the Director of Research for the Division of Pediatric Neuropsychology and neuropsychologist for the Comprehensive Pediatric Epilepsy Program (CPEP). She is also the Associate Director of T32 Fellowship Program and Co-Director of the Neurobehavioral Core of the Intellectual and Developmental Disabilities Research Center (IDDRC). She serves on scientific and organizing committees within the American Epilepsy Society and International League Against Epilepsy and is an associate editor of Neuropsychology Reviews. Her research interests include using neuroimaging and neuropsychological studies to investigate and address the neural reorganization and comorbidities of pediatric epilepsy.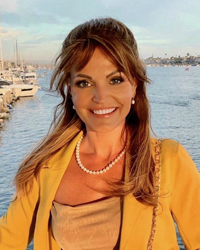 Monika Połczyńska, PhD, D.Litt.
Assistant Research Scientist, UCLA
Speaker Biography:
Dr. Monika Połczyńska holds a junior faculty position at the UCLA Department of Psychiatry and Biobehavioral Sciences. She received her PhD in clinical linguistics in Poland, and obtained post-doc training in neuroimaging in the U.S. Her research focuses on language mapping in patients with brain tumors and epilepsy. She has used a range of brain mapping methods (fMRI, Wada testing, intraoperative language mapping) to advance our understanding of the impact of a brain lesion on the functional and structural organization of the language network. Dr. Polczynska has published a series of papers on the neuroanatomical representation of languages in healthy bilinguals, as well as patients with brain lesions. Based on this work, together with Dr. Susan Bookheimer, she created a model predicting the amount of neuroanatomical overlap in bilinguals. She has several ongoing national and international collaborations, all strongly focused on individualizing brain mapping.