Welcome to INS-SLC
Thank you for visiting the page of the INS Student Liaison Committee! You may read about the history of SLC and about our student committee members on this page, or connect with the INS-SLC on their Facebook page.
The INS Student Liaison Committee also operates a listserv (INSSLC) especially for students. The listserv is intended to provide a novel means of communication amongst neuropsychology trainees on professional development topics. The listserv is a place where students can pose questions regarding training, provide peer consultation, and share ideas. Neuropsychology faculty members are available on the listserv to provide consultation to students when an expert opinion on a given topic would be valuable.
The SLC hopes this listserv will provide a forum for creating a broader, international community of students in neuropsychology. The SLC looks forward to hearing from all of you and creating a lively discussion around international training in neuropsychology. Read more about the listserv here (you must be a student to join).
History of the INS-SLC
At the 38th Annual Meeting of INS in Acapulco in 2010, the Board or Governors organized a meeting to solicit comments from students and trainees about how to better serve associate members and increase their involvement.
As a result of this meeting, the Society formed a student-run standing committee with specific goals to address student and trainee professional development needs, foster student contributions to neuropsychological science, and provide opportunities for student involvement and leadership within the INS
INS-SLC Committee Members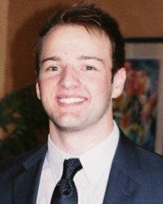 Mark McCurdy, B.A.
Chair
Mark McCurdy is a third-year doctoral student in the Clinical Psychology program at Drexel University. He earned his Bachelor's degree in Psychology from The College of Idaho in 2011 where he completed his honors thesis examining the neuropsychological underpinnings of executive dysfunction following traumatic brain injury. Broadly, Mark is interested in identifying risk and resilience factors associated with neuropsychological outcomes in pediatric populations affected by neurological disease. His interests also include examining disease and environmental factors related to functional morbidity in chronic illness populations across the lifespan. Prior to serving as Chair of the committee, Mark served as the Annual Meeting Programs Representative on the SLC.
Rebecca Williams, B.S.
Communications and Outreach Representative
Rebecca is a first year in the Clinical Psychology program at Drexel University and is in the Neuropsychology Major Area of Study under the mentorship of Dr. Maria Schultheis and Dr. Jennifer Gallo. For her undergraduate studies, she attended Trinity College in Hartford, Connecticut, where she graduated with a B.S. in Psychology in 2012, having written an honors thesis on the effects of the ketogenic diet in children diagnosed with epilepsy and autism. Between earning her undergraduate degree and attending Drexel, Rebecca worked as a research assistant investigating cognitive function in neurodegenerative diseases in the Frontotemporal Degeneration Center in the Perelman School of Medicine at the University of Pennsylvania. Currently, her primary research interests include the contributions of cognitive function and emotional intelligence to psychosocial outcomes in neurological populations.
Jillian Tessier, B.A.
Communications and Outreach Representative
Jillian Tessier is a first-year doctoral student in the Clinical Psychology program at Drexel University, under the mentorship of Dr. Maria Schultheis. She earned her Bachelor's degree in Psychology from University of California, Berkeley in 2012. Her senior honors thesis investigated the link between insomnia and working memory in individuals with bipolar disorder. Before coming to Drexel, she spent three years working as a research coordinator at the Department of Veterans Affairs in Los Angeles, CA. She was involved in multiple projects, including teaching healthy habits to Veterans with severe mental illness, and examining memory functioning in Veterans with mild cognitive impairment. Presently, her primary research interests include the impact of mild traumatic brain injury and insomnia on multitasking in vocational settings.
Allison O'Mara, M.A., M.M.
Annual Meeting Programs Representative
Allison O'Mara is currently completing her internship at the Vanderbilt University-VA Consortium in the Neuropsychology Track and is a 5th-year doctoral student at the Chicago School of Professional Psychology in Chicago, IL. While on internship, she is completing rotations in adult and pediatric neuropsychology, transplant psychology and geropsychology at the Nashville VA, Alvin C. York VA, and the Vanderbilt Kennedy Center. Concurrently, she is engaged in research activities through the Department of Neurology/Neurosurgery at the Vanderbilt Medical Center where she is investigating cognitive changes in Parkinson's disease patients following deep brain stimulation surgery. During her pre-doctoral training she has worked with multiple populations across the lifespan in both intervention and assessment capacities, completing practica at the Jesse Brown VA Medical Center, the University of Illinois at Chicago (UIC) and the Chicago Center for Cognitive Wellness. Holding a strong interest in both neuropsychology and rehabilitation, Allison is looking forward to beginning her postdoctoral fellowship at the University of Michigan, Department of Physical Medicine and Rehabilitation, Division of Rehabilitation & Neuropsychology in the fall of 2016. Allison is very excited to serve as the Annual Meeting Programs Representative and is looking forward to being involved with the SLC.
Coco Bernard
Mid-Year Meeting Programs Representative
Coco is in her final year of the Doctorate of Psychology in Clinical Neuropsychology at Monash University, Melbourne, Australia. Her research project has been investigating post-concussive symptoms in pre-school and school-aged children following mild traumatic brain injury. The project also aimed to determine which injury and non-injury related factors predict poorer outcomes in these children. Following the completion of her course Coco hopes to work as a scientist-practitioner, combining her passion for multi-disciplinary clinical work and research. She has a particular interest in neurodegenerative and neuropsychiatric conditions, but also appreciates an important role for neuropsychology in the rehabilitation of individuals following acquired brain injury. In addition to her course, Coco works part time as a Research Assistant at the Monash Epworth Rehabilitation Research Centre, monitoring recovery of adults following traumatic brain injury. She is also the Head of Research at a small not-for-profit organisation Step Back Think, whose aim is to reduce rates of Social Violence in Australia. Coco is thrilled to be undertaking her role of Mid-year Meeting Representative where she will put together the student program for the Sydney (July 2015) and London (2016) meetings.
Anna Rita Ambroziak
International Representative
Anna Rita Ambroziak is a third-year PhD student at the Faculty of Psychology, University of Warsaw (UW), Poland. She has completed an internship at ACRIA Center on HIV and Aging in New York City. She is currently enrolled in an internship at the Department of Biomedical Engineering, New Jersey Institute of Technology (NJIT). Combining her interdisciplinary interests in neuropsychology and neuroimaging, in her PhD, Anna explores the effects of aging with HIV on the cognitive and brain functioning under the mentorship of Dr. Emilia Lojek (UW) and Dr. Bharat Biswal (NJIT). Anna has been the SLC Representative for Poland since 2014, and has joined the SLC Committee in 2016.
Franchesca Arias
International Representative
Franchesca Arias is currently a PhD student in Clinical Neuropsychology at Fordham University in New York City. Currently, she is completing a grant-funded dissertation examining the association between executive functioning, characterological aspects of inhibitory control, and participation in high-risk behaviors in adults with opioid use disorder (OUD). In the long-term, Franchesca aspires to conduct research examining the cultural and individual factors that impact performance on neuropsychological evaluations. Her ultimate goal is to promote culturally-competent assessment among marginalized groups.
Johanna Rosenqvist
International Representative
Johanna Rosenqvist is currently a PhD student in clinical child neuropsychology at the University of Helsinki, Finland. Her research interests are mainly within pediatric and cultural neuropsychology. She studies the development of neurocognitive functions during childhood and early adolescence, and factors, such as, cultures, languages, and the home environment, that may be related to this development. She has been the SLC Representative for Scandinavia since 2013, and joined the SLC Committee in 2015.
Preeti Sunderaraman, Ph.D.
International Representative
Preeti Sunderaraman, PhD is a neuropsychology postdoctoral fellow in the Taub Institute at Columbia University Medical Center in New York City. She obtained her doctoral degree in Clinical Psychology, Neuropsychology Concentration from the Psychology Department at Drexel University, and completed her internship clinical training at Mount Sinai Hospital in New York City. Given her diverse, cross-cultural training in the US and in India, Preeti is interested in conducting research that will inform clinical practice and help to develop empirically grounded treatment guidelines across geographical boundaries. She envisions her research to focus primarily on refining the construct of social and economic decision making, and within this, to understand how awareness of decision making abilities influences important outcomes in older adults and various clinical populations. Currently, she has projects underway to understand the association between subjective cognition and risky decision making, to explore the contribution of specific genes to cognitive aging and decline, and to study the influence of culture on aging in countries such as India and South Africa. In addition, she is currently the student representative of APA Division 40's Ethnic Minority Affairs Committee. As SLC's International Student Liaison, Preeti is actively involved in developing a collaborative network of students and professionals from various countries with the goal of creating and sharing helpful resources.
Krizia Vinck, M.A.
Member-at-Large
Krizia is in her third year of the Doctorate of Psychology in Clinical Psychology program at William James College (formerly known as Massachusetts School of Professional Psychology). She is completing concentrations in neuropsychology and Latino mental health. Krizia's research interests are mainly in cultural neuropsychology. Her doctoral project aims to address how immigration can affect the cognitive, behavioral, and academic functioning of Hispanic children with identified histories of maltreatment. She also continues to work on research projects involving neurodegenerative and neuropsychiatric conditions. Krizia is thrilled to be serving as SLC's Member-at-Large.