CE Workshop 07: Cognitive Effects of Cancer and Treatment: "Chemobrain" and Beyond
Course Date: Thursday, February 02, 2023
Course Time: 07:20 - 08:50 (07:20 AM - 08:50 AM)
Timezone: America/Los_Angeles
Instructor(s) Brenna C. McDonald
Level of Instruction: Intermediate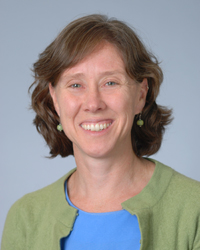 Brenna C. McDonald, MBA, PsyD, ABPP-CN
Professor of Radiology and Imaging Sciences, Neurology, and Clinical Psychology in Psychiatry
Indiana University School of Medicine
Credit Hours: 1.5
Level of Instruction: Intermediate
CE Workshop 07: Cognitive Effects of Cancer and Treatment: "Chemobrain" and Beyond
Abstract & Learning Objectives:
Improvements in treatment for non-CNS cancer have greatly improved survivorship, allowing increased attention to cancer- and treatment-related sequelae. Cognitive symptoms (cancer-related cognitive impairment, or CRCI) are reported by a large percentage of cancer survivors, and can have a clinically meaningful impact on educational, vocational, and social functioning, and thus overall quality of life. Better understanding of these concerns is therefore of critical importance, and is needed to guide treatment and potential prevention strategies. Neuropsychological studies over the past 40 years have demonstrated cognitive domains commonly affected in cancer patients treated with chemotherapy, but have also shown cognitive differences in patients not treated with systemic therapy and those receiving other types of treatment (e.g., hormonal therapies) relative to non-cancer control groups. More recently, structural and functional neuroimaging research has added to our understanding of the neural substrate of these cognitive symptoms. This course will describe various neuroimaging modalities used to investigate CRCI, including examination of grey and white matter volume and structural integrity, blood flow, brain activation during cognitive processing and at rest, and structural and functional connectivity. The presentation will also review how neuroimaging findings relate to objective and self-reported cognition and clinical and treatment factors, and discuss potential approaches currently being investigated to treat CRCI.
Upon conclusion of this course, learners will be able to:
1. Explain commonly affected cognitive domains after non-CNS cancer and treatment
2. Discuss structural and functional brain changes related to cancer, chemotherapy, and other treatments
3. Describe treatment interventions being investigated to treat cancer- and treatment-related cognitive symptoms.
Speaker Biography:
Dr. Brenna McDonald is Professor of Radiology and Imaging Sciences, Neurology, and Clinical Psychology in Psychiatry, Associate Director of the Center for Neuroimaging, and Director of Pediatric Neuropsychology at Indiana University School of Medicine. A neuropsychologist and neuroimaging researcher by training, her research focuses on cognitive function and structural and functional MRI changes in neuropsychiatric populations across the lifespan, with a focus on cognitive effects of cancer and its treatment, as well as funded research in the areas of epilepsy and traumatic brain injury. For over 20 years she has been involved in studies demonstrating cognitive changes, reductions in brain gray matter, and brain functional activation changes related to breast cancer and treatment, particularly chemotherapy. Currently she is MPI of a National Cancer Institute-funded multicenter randomized controlled trial evaluating efficacy of cognitive-behavioral therapy for cognitive symptoms after breast cancer chemotherapy, and is an investigator and site PI for the National Cancer Institute- and National Institute on Aging-funded multicenter Thinking and Living with Cancer (TLC) study of cognitive and behavioral outcomes in older breast cancer patients.