Plenary B: The Pons is a Significant Neural Correlate of Affective Processing
Course Date: Thursday, February 02, 2023
Course Time: 17:30 - 18:30 (05:30 PM - 06:30 PM)
Timezone: America/Los_Angeles
Instructor(s) Tatia M.C. Lee
Level of Instruction: Intermediate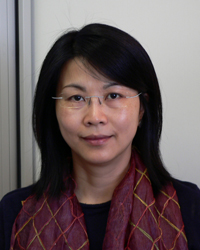 Tatia M.C. Lee
Chair Professor of Psychological Science and Clinical Neuropsychology; May Professor in Neuropsychology
The University of Hong Kong
Location: Town & Country Ballroom A
Credit Hours: 1.0
Level of Instruction: Intermediate
Plenary B: The Pons is a Significant Neural Correlate of Affective Processing
Abstract & Learning Objectives:
Research on the role of the Pons in affective processing has been scarce. Recent animal work has shown that the direct projection from the eyes to the dorsal raphe nucleus modulates affective behaviours. Our previous human work has confirmed a functionally analogous pathway between the optic chiasm and the Pons, which facilitates the processing of negative affective information. Our other studies have further identified that the Pons (1) works with the distributed corticolimbic system to shape an individual's affective states and reactivity and (2) responds to short-term meditation training to modulate affective processing. These findings offer significant insight into the role of the Pons in affective processing and regulatory mechanisms.
Upon conclusion of this course, learners will be able to:
1. Discuss the functional roles of the pons in affective processing
2. Recognize that the pons is a significant neural correlate of affective processing
3. List major neural correlates of the affective processing network
Speaker Biography:
Tatia Lee is the Chair Professor of Psychological Science and Clinical Psychology and May Endowed Professor in Neuropsychology of The University of Hong Kong. Her research focuses on the neuroplastic and neuropsychological underpinnings of brain and psychological health. She is an elected Fellow of learned societies, including the Academy of Social Sciences in the United Kingdom, the American Psychological Association (Society of Clinical Psychology and Society of Clinical Neuropsychology), and the Association for Psychological Science (Clinical Psychology).