Invited Symposium 4: Innovations in Infant, Toddler, and Young Child Neuropsychological Models of Care
Course Date: Saturday, February 04, 2023
Course Time: 09:00 - 10:30 (09:00 AM - 10:30 AM)
Timezone: America/Los_Angeles
Instructor(s) Natasha N. Ludwig, Peter Anderson, Gwendolyn Gerner, H. Gerry Taylor, Tricia Williams
Level of Instruction: Intermediate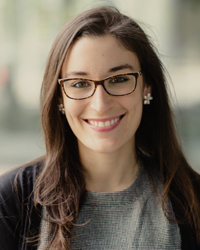 Chair: Natasha N. Ludwig, PhD
Assistant Professor of Psychiatry and Behavioral Sciences, Kennedy Krieger Institute/The Johns Hopkins School of Medicine
Credit Hours: 1.5
Level of Instruction: Intermediate
Invited Symposium 4: Innovations in Infant, Toddler, and Young Child Neuropsychological Models of Care
Abstract & Learning Objectives:
The neuropsychology of babies, toddlers, and young children is a rapidly evolving frontier within our discipline. While there is an inaccurate perception among referral sources that neuropsychological services are not useful before school-age, pediatric neuropsychologists are especially well-suited to identify delay or dysfunction in the years before school entry (Baron and Anderson, 2012). Patterns of neurodevelopmental strengths and weaknesses can be detected very early on in development and used to make inferences about brain-behavior relationships integral for guiding treatment across a number of medical and neurodevelopmental diagnoses. As such, there is a need to foster ongoing clinical interest and expertise and promote the utility of neuropsychological services within this age range. The INS BabIes, ToddlerS, and Young children (BITSY) SIG was recently developed to bring together scientists and clinicians from across the world who conduct research and provide neuropsychological services within this age range to foster collaboration and learning. A priority of the BITSY SIG is not only to promote awareness of the novel needs of this age range, but to consider historical and ongoing disparities in service access, representation in research, and neuropsychological practice.
For this inaugural BITSY SIG symposium, four members of the SIG will discuss innovations in infant, toddler, and young child neuropsychological models of care. This topic was developed in direct response to survey results from the first BITSY SIG meeting held during INS 2022, indicating the need for the development and refinement of clinical approaches that incorporate diverse perspectives as well as training opportunities in models of care for very young children. As such, speakers will cover innovations in neuropsychological service models from the prenatal period to formative early years that are inclusive of diverse neurological and neurodevelopmental populations commonly served by neuropsychologists including spina bifida, prematurity, hypoxic-ischemic encephalopathy (HIE), congenital heart disease (CHD), autism (ASD) and attention-deficit/hyperactivity disorder (ADHD). The first talk will highlight the unique role of the neuropsychologist in prenatal and infant consultation, whereas the second talk will focus on the state of the field with regard to the utility of neuroimaging in neonatal populations and the integration of this tool in neuropsychological care. The third talk will discuss early screening and assessment models in a diverse range of conditions within an interdisciplinary setting. The final talk will illustrate a novel neuropsychological intervention designed with and for the empowerment of caregivers for young children impacted by neurological and neurodevelopmental conditions. The unifying theme across the talks is how unplanned discoveries and acute observations of children and families during the critical early years have led to these inclusive care models that prioritize family preferences, values, and culture.
Upon conclusion of this course, learners will be able to:
1. Summarize several novel models of neuropsychological care for infants, toddlers, and young children.
2. Recognize ways in which neuropsychologists work within interdisciplinary teams to serve infants, toddlers, and young children and their families.
3. Apply these models of care to your conceptualization of the scope of neuropsychological services available for infants, toddlers, and young children.
Speaker Biography:
Dr. Natasha Ludwig received her bachelor's degree in Neuroscience from Union College in New York and her master's and doctoral degree in Clinical Psychology with emphasis on Neuropsychology and Cognitive Neuroscience from Georgia State University. Dr. Ludwig completed an APA-accredited internship in neuropsychology rehabilitation/pediatric psychology and a postdoctoral fellowship in pediatric neuropsychology at Kennedy Krieger Institute/Johns Hopkins School of Medicine. Dr. Ludwig joined the Neuropsychology Department at Kennedy Krieger Institute in 2019 and is an Assistant Professor of Psychiatry and Behavioral Sciences at The Johns Hopkins University School of Medicine. Dr. Ludwig's clinical and research interests include serving young and/or severely affected children with congenital/neurogenetic conditions and epilepsy.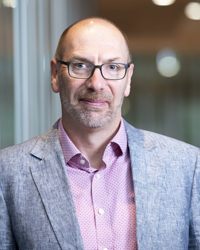 Peter Anderson, PhD
Turner Institute for Brain and Mental Health, School of Psychological Sciences, Monash University
Speaker Biography:
Dr. Peter Anderson is Professor of Pediatric Neuropsychology at the Turner Institute for Brain and Mental Health, School of Psychological Sciences, Monash University, and Director of the Victorian Infant Brain Studies (VIBeS) team based at the Murdoch Children's Research Institute. He is a psychologist interested in the cognitive development of children, and for over 20 years has focused on understanding the mechanisms underlying cognitive and learning problems in children born very preterm. His research involves observational outcome studies, longitudinal neuroimaging studies, and numerous randomized controlled trials assessing the long-term benefits and consequences of obstetric, perinatal, and developmental interventions.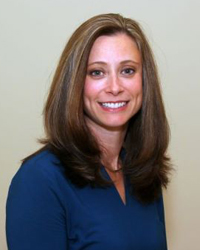 Gwendolyn Gerner, PsyD
Assistant Professor of Psychiatry and Behavioral Sciences, Kennedy Krieger Institute/The Johns Hopkins University School of Medicine
Speaker Biography:
Dr. Gerner is a developmental neuropsychologist at Kennedy Krieger Institute and an assistant professor at Johns Hopkins University School of Medicine. She is the Co-Director of the Infant Neurodevelopment Center at Kennedy Krieger Institute, an interdisciplinary clinical program for the neurodevelopmental care of children birth through preschool age who have histories of NICU admissions or other medical and developmental risk factors. Dr. Gerner's research is complimentary to her clinical work, focusing on the development and application of evidenced-based strategies for the early detection of cognitive, sensory, and motor outcomes following perinatal brain injury. She is a member of the Cerebral Palsy Early Detection Network.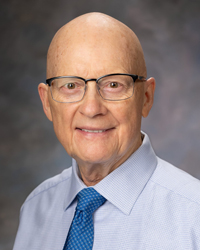 H. Gerry Taylor, PhD
Abigail Wexner Research Institute at Nationwide Children's Hospital, and Department of Pediatrics, The Ohio State University
Speaker Biography:
H. Gerry Taylor, Ph.D., ABPP-CN is a pediatric neuropsychologist in the Center for Biobehavioral Health at the Abigail Wexner Research Institute at Nationwide Children's Hospital and Professor of Pediatrics at The Ohio State University in Columbus, Ohio. He heads an initiative in his research center to further understanding of neurodevelopmental outcomes for children with brain-related disorders. He has contributed to research on several neurodevelopmental conditions, including preterm birth, traumatic brain injury (TBI), and speech-sound disorders, as well as to clinical trials for children with sleep disorders and young adults with Down syndrome. He is also collaborating on the development of a parent-based assessment of infant development. The goals of his research are to increase knowledge of child and family consequences of these disorders and of medical and environmental factors that predict children's development.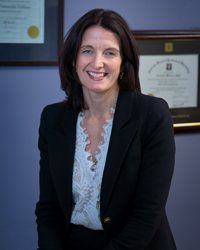 Tricia Williams, PhD
Divisions of Neurology, Neurosciences & Mental Health, Hospital for Sick Children
Speaker Biography:
Dr. Tricia Williams is a board-certified Clinical Neuropsychologist and Pediatric Subspecialist through the American Board of Professional Psychology (ABPP). Dr. Williams is a Clinical Neuropsychologist and Associate Scientist at SickKids in the Divisions of Neurology and Neurosciences & Mental Health. In her clinical role, she leads the Neonatal Neuropsychological services for assessment and consultation for children and families following neonatal brain injury and associated medical conditions. As an Associate Scientist, Dr. Williams is the executive director of the NeuroOutcomes lab, and co-chair of the NeuroOutcomes Family Advisory Committee, Williams' research focuses on neuropsychological outcomes following early brain injury and the importance of supporting the family in optimizing resilience. She leads the I-InTERACT-North, Stepping-Up to COVID and the Parent Experiences projects. Together with a multi-disciplinary team, a strong group of students and research staff, Dr. Williams' research program aims to learn more about modifiable factors promoting resilience following early brain injury, and to identify modes of service delivery that will optimize neuropsychological outcomes.