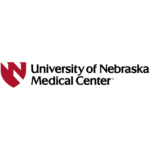 Website University of Nebraska Medical Center
The Neuropsychology Division in the Department of Neurological Sciences (DONS) at the University of Nebraska Medical Center (UNMC), in partnership with Nebraska Medicine hospital, is pleased to announce an opening for a full-time adult/geriatric focused neuropsychologist. The position includes a faculty appointment within the Department with rank commensurate with qualifications and experience.
This primarily clinical position will involve neuropsychological evaluations of adult and geriatric patients with memory and movement disorders, multiple sclerosis, brain injury, stroke, and epilepsy, as well as occasional involvement in interdisciplinary clinics (geriatric assessment clinic and/or liver transplant). Opportunities for clinical program development and sub-specialization exist, depending on the neuropsychologist's interests and areas of expertise.
The neuropsychologist will additionally contribute to the UNMC academic mission through teaching and supervision of neuropsychology trainees and medical residents/fellows and community outreach activities. Opportunities for interdisciplinary research collaboration are plentiful. UNMC possesses a wealth of research-based opportunities including access to the Center for Advanced Medical Imaging and the UNMC MEG center.
The neuropsychologist will join a collaborative team in the DONS Neuropsychology Division comprised of six adult/geriatric neuropsychologists, two pediatric neuropsychologists, two neuropsychology fellows, one practicum student, and six psychometrists.
Qualifications for the position include a doctoral degree from an APA/CPA-accredited program, completion of an APA/CPA-accredited internship program, and completion of a two-year Neuropsychology post-doctoral fellowship. Applicants must be licensed in Nebraska or license-eligible. Preference will be given to candidates who are board-certified or board-eligible in Clinical Neuropsychology through ABPP.
UNMC is the most comprehensive academic medical institution in the area. As Nebraska's only public academic health sciences center, UNMC is committed to the education of a 21st century health care work force, to finding cures and treatments for devastating diseases, to providing the best care for patients, and to serving our state and its communities through award-winning outreach. Nebraska Medicine is the state's largest hospital and has been named best in the state by U.S. News & World Report for nine years in a row. For seven straight years, Nebraska Medicine has also been named to Becker's Hospital Review's list of 100 Great Hospitals in America.
Currently the 42nd largest city in the United States, the Omaha metropolitan area is home to over 900,000 people who welcome visitors and new residents with open arms and authentic Midwestern hospitality. US News ranked Omaha #40 of 150 Best Places to Live in the U.S., 2020-2021.
Find online application at https://unmc.peopleadmin.com/postings/59988
Individuals from diverse backgrounds are encouraged to apply. Inquiries: Amelia Nelson, Ph.D., ABPP, Neuropsychology Division Chief amelia.nelsonsheese@unmc.edu