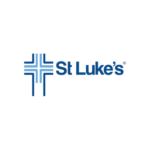 Website St. Luke's Health System
St. Luke's Department of Adult Neuropsychology is currently seeking a neuropsychologist in Boise, Idaho to join our expanding team. We are accepting applications for a full-time neuropsychologist to provide typical outpatient evaluations for our consultation service. Primary patient populations we serve include traumatic brain injury, stroke, dementia/neurodegenerative disorders, and complex medical patients. We also provide pre-surgical evaluations for epilepsy, normal pressure hydrocephalus, and movement disorders. There may be opportunities to provide additional services specific to a candidate's area of interest. Ideally, we are seeking a candidate with expertise in worker's compensation clinical (not IME) consultations and/or competency to provide Spanish evaluations. However, candidates without these competencies are still encouraged to apply.
We have six neuropsychologists and four masters-level psychometrists on our team. Services to be provided Mon-Fri with no call responsibility. We are a patient-centered, collaborative, and fun group who values work-life balance.
Responsibilities
Conduct neuropsychological evaluations with patients who have medical and neurological conditions that affect cognition and learning.
Provide patient and provider education regarding potential neuro-cognitive consequences of neurological/medical disease processes.
Provide consultation to physicians, allied health professionals, care providers, and families with medical and neurological conditions.
Assist in the development of neuropsychological protocols using a programmatic, inter-disciplinary team approach.
Maintain confidentiality in matters relating to patient/family.
Interact with patients/families with a variety of developmental and sociocultural backgrounds.
Provide information to patients and families to reduce anxiety and convey an attitude of acceptance, sensitivity, and caring.
Maintain professional relationships and convey relevant information to other members of the healthcare team within the facility and any applicable referral agencies.
Qualifications
Graduation from an APA/CPA accredited School doctoral program and completion of an accredited postdoctoral residency in clinical neuropsychology.
Current license or eligible to obtain license to practice psychology in the State of Idaho.
Ability and willingness to demonstrate and maintain competency as required for job title and the unit/area(s) of assignment.
Ability and willingness to work with patients' growth and developmental needs particularly related to the age of patients in the unit/area(s) of assignment.
Excellent communication skills to include oral and written comprehension and expression.
Ability and willingness to exhibit behaviors consistent with standards for performance improvement and organizational values.
Ability and willingness to exhibit behaviors consistent with principles for service excellence.